Okay: first order of business.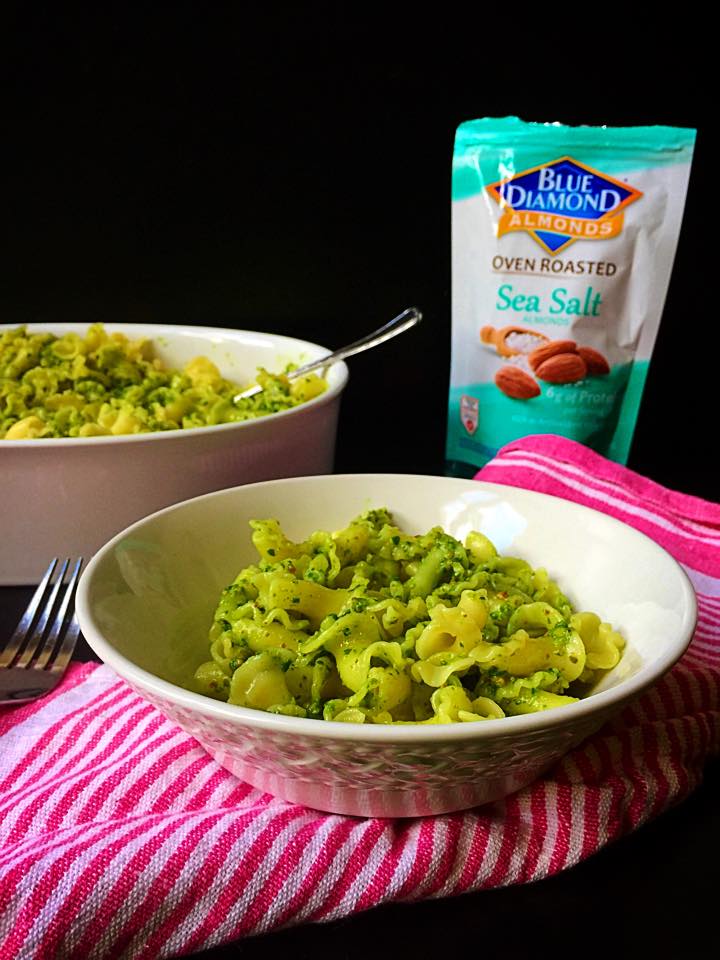 How cute is this campanelle pasta?
I always see bloggers with awesome pasta and decided to get out of the spaghetti/linguine/penne/rotini rut. (Linguini I love you forever never forget that).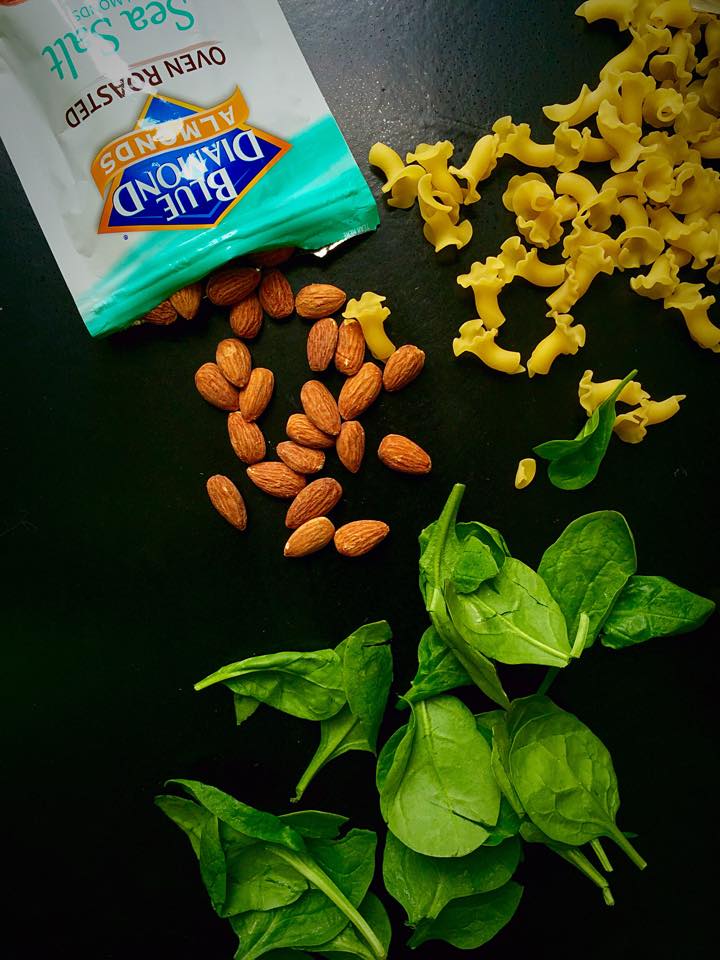 This Spinach Almond Pesto Pasta is some seriously delicious stuff. The pesto is runnier than I normally make it, which means that every ounce of pasta is coated in nutty goodness. This pesto is packed full of garlic flavor and totally a crowd-pleaser.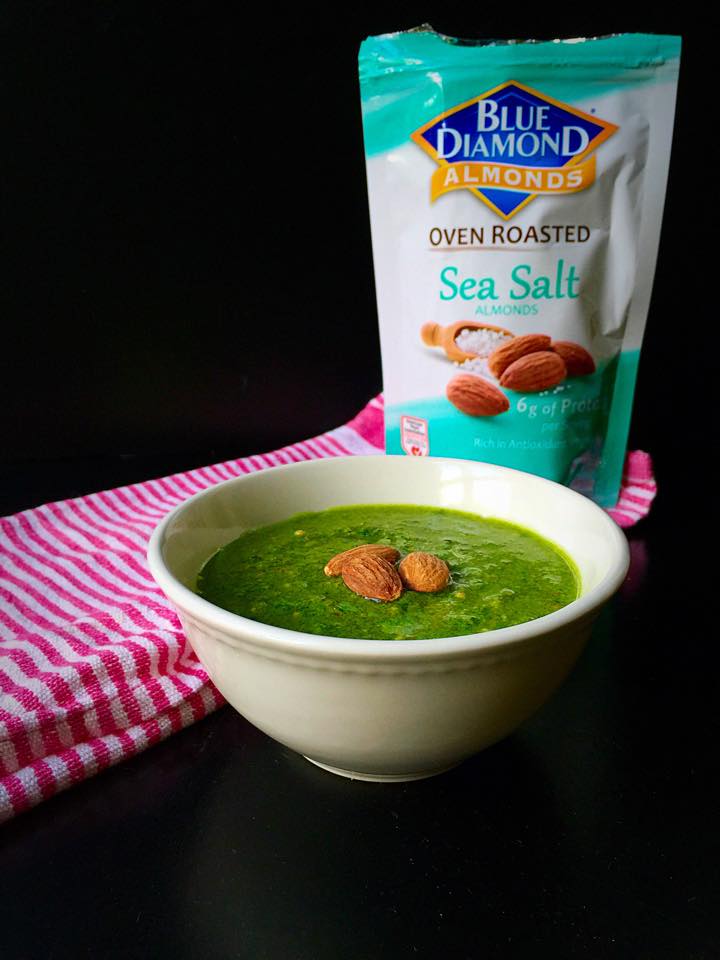 I normally make pesto with spinach and walnuts, but when the lovely people at Blue Diamond sent me these Oven Roasted Sea Salt Almonds, I knew pesto was happening. And boy, was that the right decision.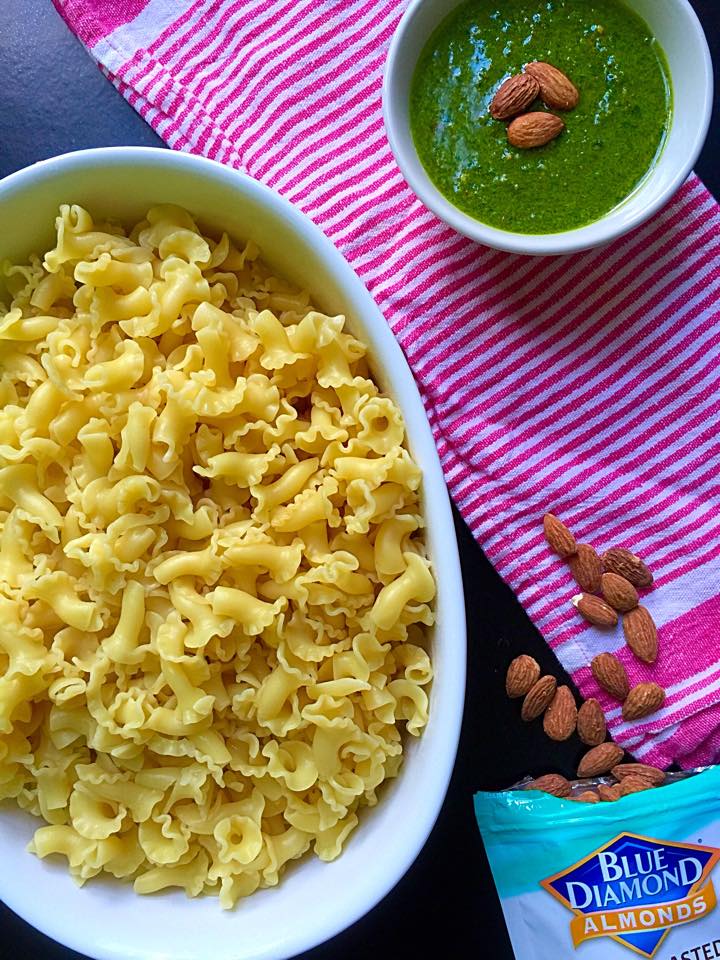 These almonds are perfect for pesto for two main reasons: one, the overall effect is spicier and more earthy. Pine nuts are a smoother taste and I love the edge that almonds bring to pesto. And secondly, the fact that these almonds are already lightly salted and low sodium means that you barely need to add salt to the pesto, keeping the sodium really low.
I'm all about these win-wins.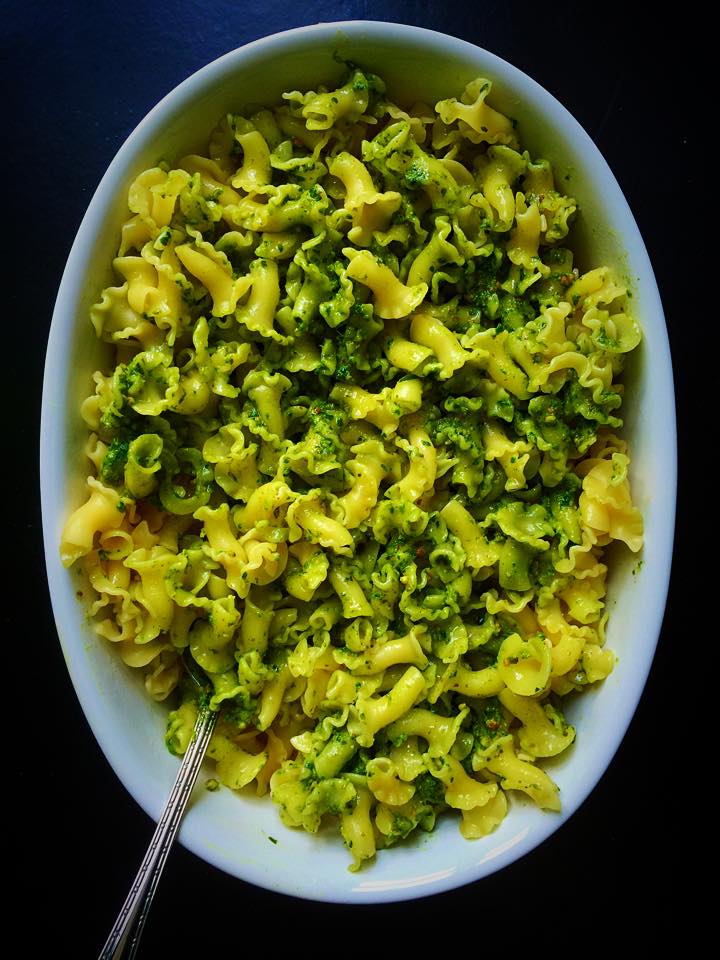 Now normally I could ramble forever, but I just finished three (!!) bowls of this pasta and two slices of a dessert that is on the way (shh) and so I'm in a major food coma. Bottom line: make this. Peace out.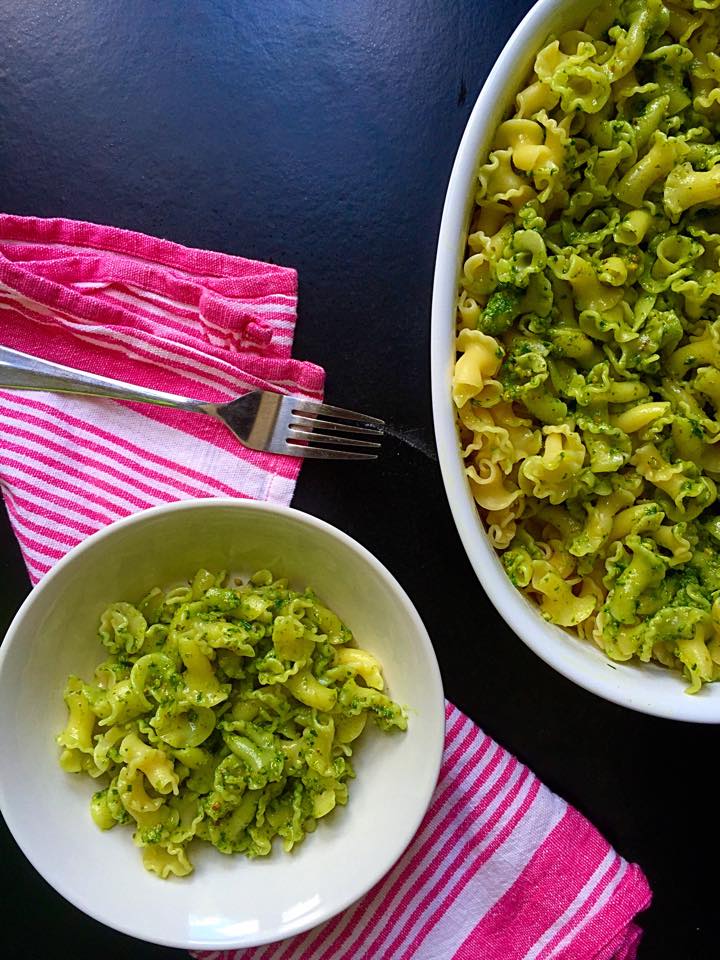 Please note: A huge thank you to Blue Diamond Almonds for sending me the Sea Salt Almonds used in this post. This post is sponsored by Blue Diamond Almonds, but all expressed opinions on Whisk & Shout as well as affiliate social media pages are my own.

Garlicky Vegan Spinach Almond Pesto Pasta
Recipe type:
Lunch, Dinner
Prep time:
Cook time:
Total time:
This nutty pesto pasta combines earthy almonds and nutrient-rich spinach, along with lots of garlic to create a creamy vegan entree that everyone will love!
Ingredients
16 oz campanelle (gigli) pasta
2 cups baby spinach, washed
4 cloves garlic
⅓ cup almonds (I used Blue Diamond Oven Roasted Sea Salt Almonds)
½ cup extra virgin olive oil
squeeze lemon
salt to taste
Instructions
Cook your pasta according to the package instructions and set aside.
Put your garlic cloves (whole) in the bowl of a food processor and chop until minced.
Add almonds and grind until well combined.
Add spinach and pulse until mixed.
Add olive oil, lemon, and salt, and pulse until homogenous.
Pour pesto over pasta and serve.