Guys, it's officially Thanksgiving week!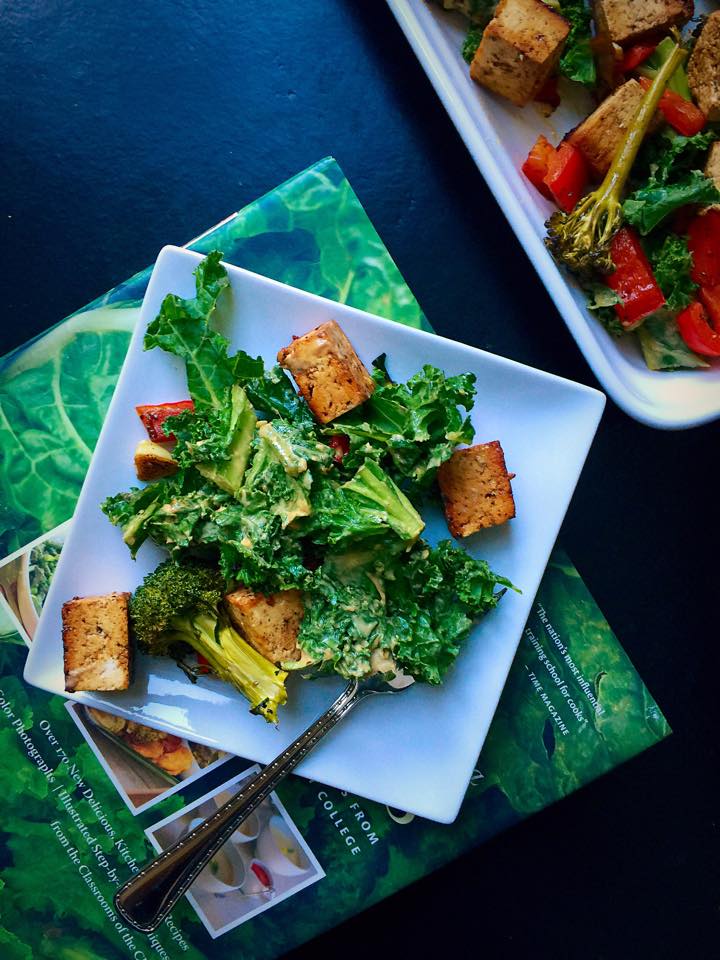 I can't wait to spend an entire day in my kitchen cooking and I'm so excited for all. the. food! Ive also been noticing that a lot of bloggers are tackling Thanksgiving like a battle: with lots of guests and entertaining to do on top of cooking, I'm sure it's totally stressful- hang in there!
For me, however, Thanksgiving is (luckily) pretty stress-free.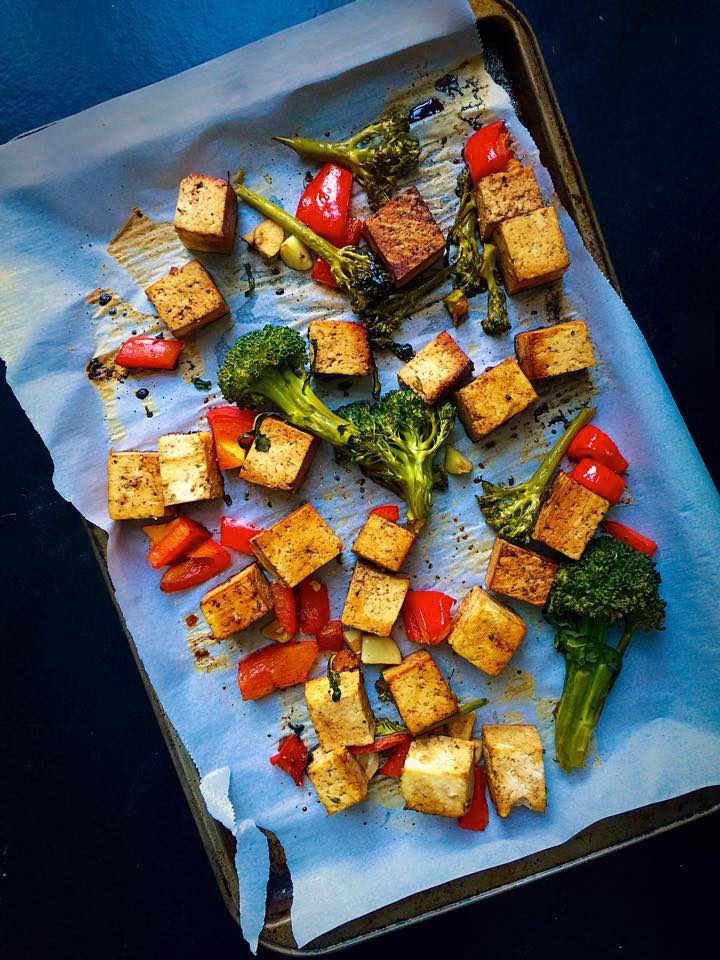 In the past, we've had family over for Thanksgiving, but more recently, the holiday has just been celebrated by me and my parents (and of course the dog!).
This does NOT mean that I cook any less, though. I'm making a main vegan pasta dish and something like seven vegan sides. All we're going to be eating for weeks are leftovers.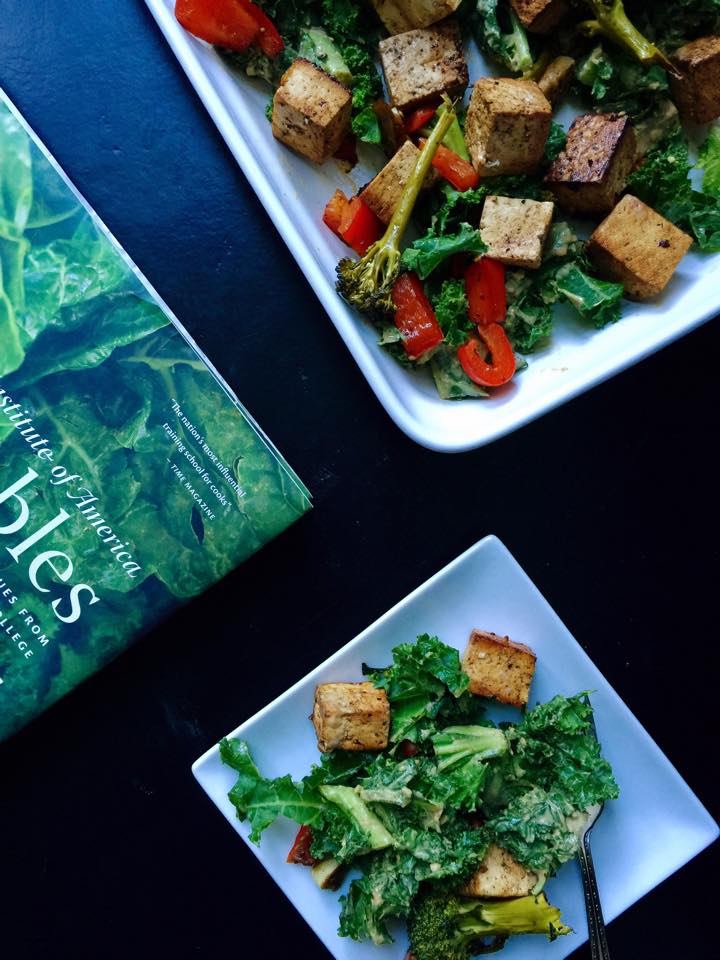 I haven't done any Thanksgiving recipes on this blog, but I'm looking forward to photographing what I make this year so I can share it with everyone!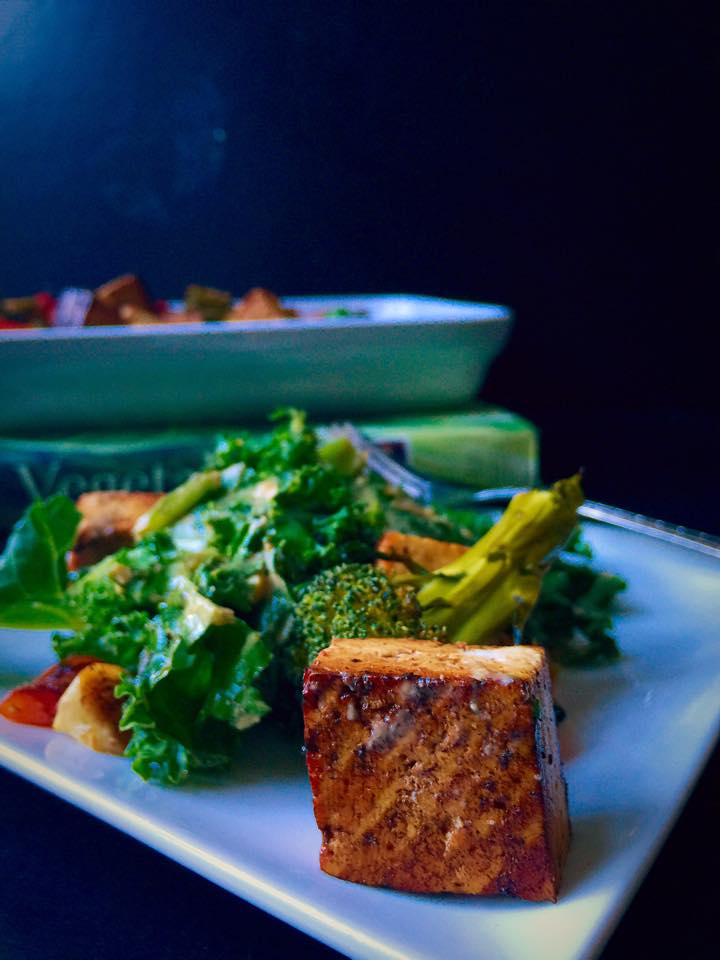 In the mean time, you can find recipes I've deemed suitable for thanksgiving (but not actually made for Thanksgiving), under this tag! And of course, you can make this delicious salad as a starter!
This salad is inspired by two of my favorites from the Whole Foods salad bar: I combine garlicky kale salad with balsamic marinated tofu , broccoli, and red peppers. The result is a healthy, tangy, and hearty salad. Enjoy!

Garlicky Kale Salad with Balsamic Tofu & Broccolini
Recipe type:
Appetizer, Lunch, Dinner
Prep time:
Cook time:
Total time:
This Whole Foods copycat salad combines garlicky kale salad with balsamic marinated tofu and roasted broccoli and red peppers. This salad is healthy and delicious!
Ingredients
Garlicky Kale
3 cups kale, chopped
2 tbsp tahini
juice of half a lemon
2-3 cloves garlic
2 tbsp soy sauce
1 tbsp apple cider vinegar
Balsamic Tofu and Broccolini
1- 14 oz block firm tofu, pressed
¼ a red bell pepper, chopped
2-3 cloves garlic, roughly chopped
1 tsp toasted sesame oil
scant ¼ cup balsamic vinegar
4 oz broccolini
salt and pepper to taste
Instructions
Preheat oven to 350 F. Line a large baking sheet with parchment paper.
Toss all balsamic tofu and broccolini ingredients together and let sit for 5-15 minutes. Combine all garlicky kale ingredients, except kale, in a food processor and pour over kale, massaging the dressing in. Let rest for 5-15 minutes.
Place balsamic tofu and broccolini on baking sheet.
Bake for 15-25 minutes, tossing halfway through, until tofu is firm and broccolini is beginning to char.
Add tofu and broccolini to kale and toss together.
Serve.