Guys, I got something pretty neat to share with you today!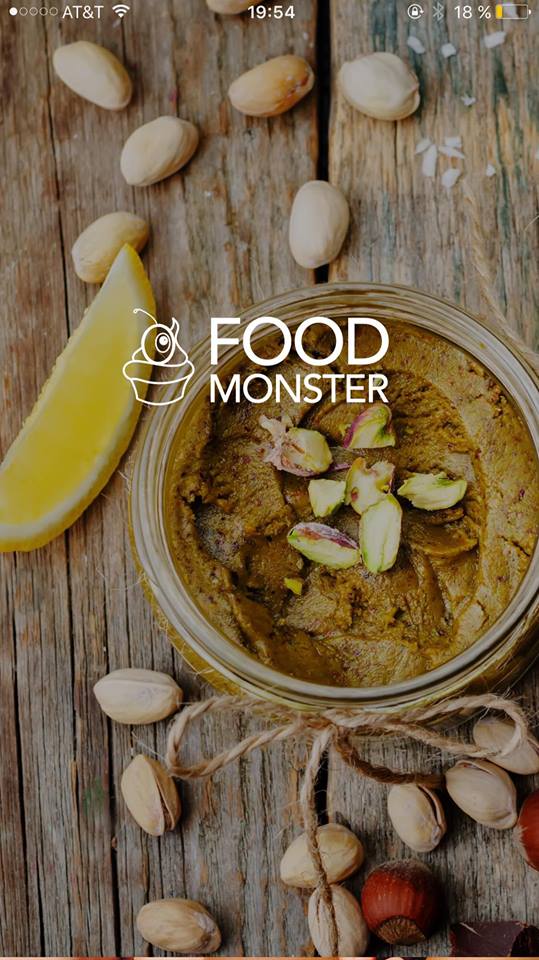 Living up to my millennial stereotype, it's about an app. I'm very hip.
As you may know, I'm a contributor to the amazing vegan site, One Green Planet. Many of my recipes from Whisk & Shout are featured on the site, which allows me to interact with a larger audience!
Recently, OGP launched their first app, Food Monster. An encyclopedia of vegan recipes, the app is so easy to use and super comprehensive.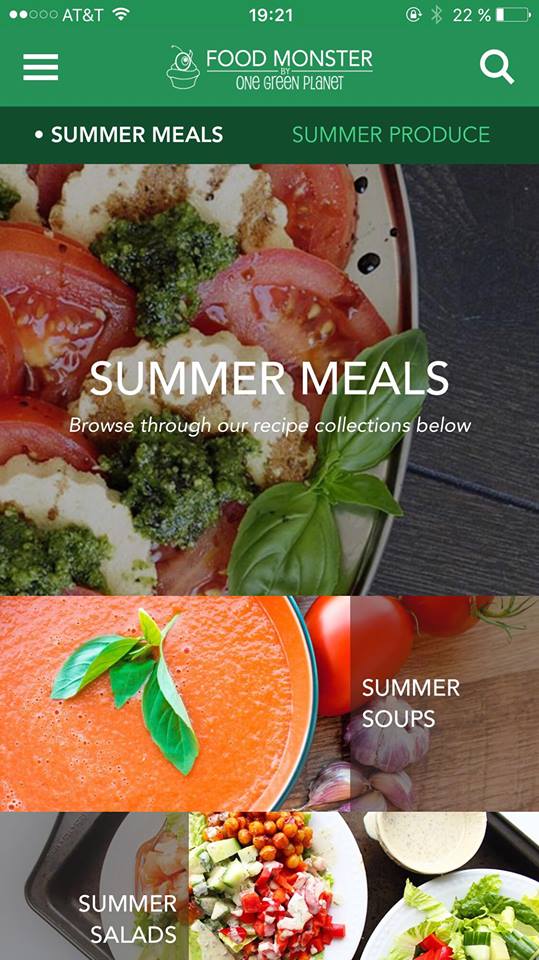 Food Monster is organized categorically, but there are nearly endless categories! You can seriously find a vegan recipe for any situation, whether you're looking for a chocolate dessert, a recipe for the Fourth of July, or a way to make vegan pasta. For this reason, I definitely think that the app is super helpful for vegans and non-vegans alike. Not only can plant based eaters break the cycle of eating the same meal over and over, but the app can inspire non-vegans to cook creatively for vegan family/guests/friends and help people transitioning into vegetarianism or veganism!
Most importantly, the app very clearly proves that vegan food is delicious, varied, and not limited to a sad block of raw tofu or a bowl of undressed lettuce.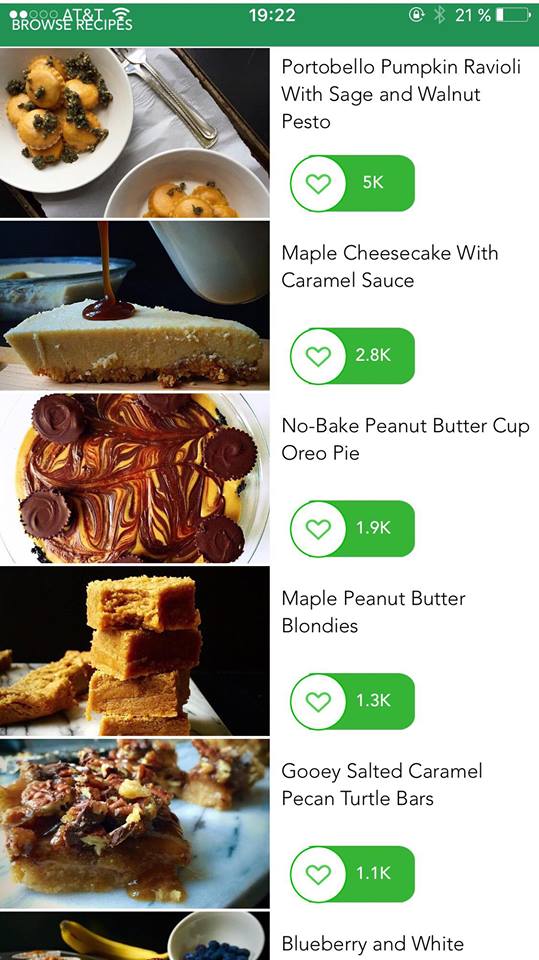 I thought I'd share a few of my favorite features of the app, although what I'm talking about is just a small portion of the thousands of recipes and many categories on the app!
First off, I was blown away by the photo quality and the layout of the recipes on the app. Each recipe is presented as a picture with the title and popularity of the recipe- we eat first with our eyes, and so the large images really helped to draw me in and encouraged me to click through to my favorite recipes. The popularity of the recipe (measured in likes), is also a great feature that adds a little vote of confidence to that recipe. In addition to likes, each recipe has its own comments section! This was particularly fun for me, as I got to see what commenters thought about my recipes. The comments encourage dialogue about recipes and allow the audience to ask questions and refer friends to recipes.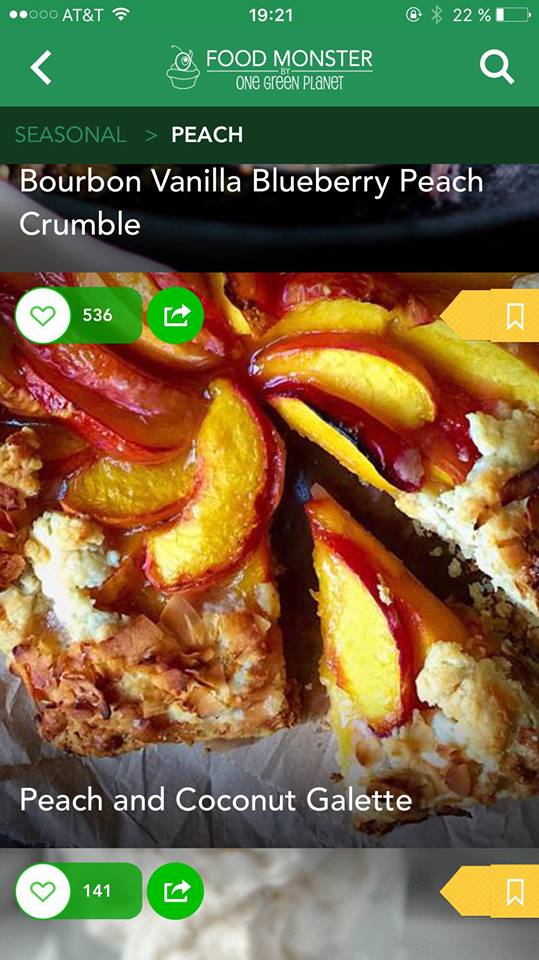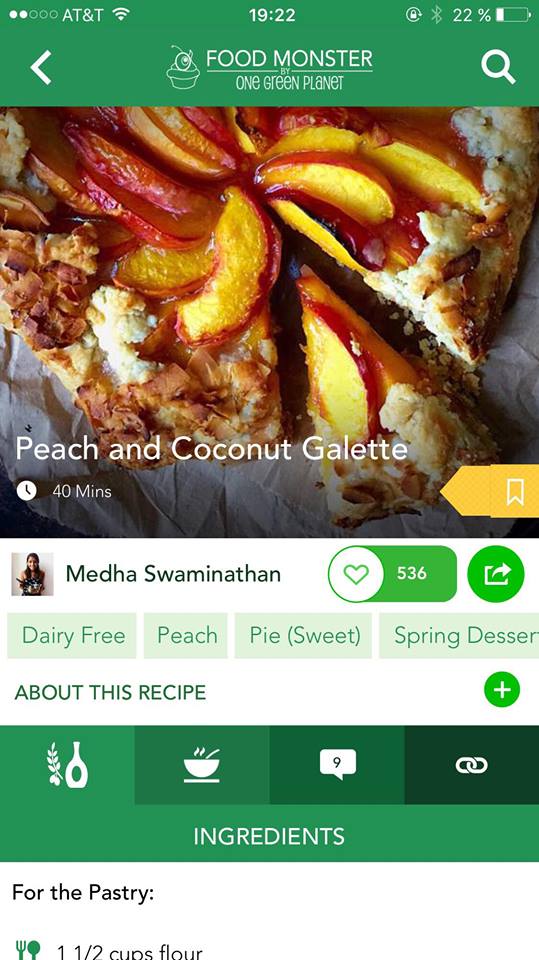 Another feature I really loved was the 'seasonal produce' section. Under 'seasonal' recipe, you can find dishes for each season, as well as common food holidays within each season. The seasonal produce section identifies which fruits, vegetables, and legumes are 'in season', allowing you to then select a food item and find dozens of recipes that feature that item! This feature is perfect for when you accidentally buy WAY too many peaches that are all going ripe at the same time and you need to bake them into something STAT.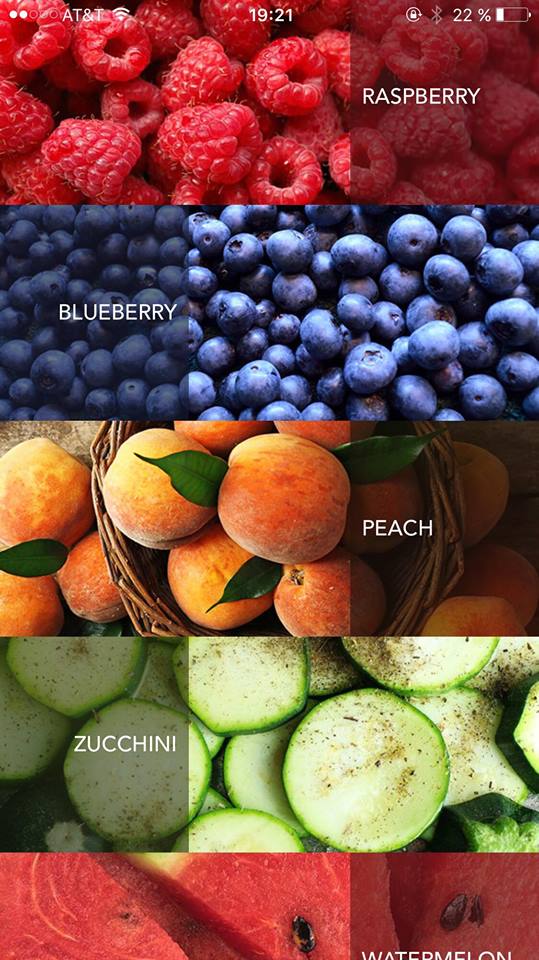 I was also a huge fan of the specificity of the app. This may seem like a strange feature to comment on, but I was struck by how there was an ENTIRE category on the app dedicated to dessert cups (i.e: peanut butter cups, etc.). Vegans seriously love their peanut butter cups, date caramel cups, matcha cups, and so on- it was really cool to see how the app caters to the quirks and unique qualities of popular vegan cuisine in order to let recipes shine. It would have been very easy for these 4-ingredient Matcha Cashew Cups to disappear under "miscellaneous" desserts, but luckily they didn't, and I'm definitely making them soon 🙂
I just shared a small handful of the wonderful features of the Food Monster app, and I do hope you will take a moment to check it out and download it!
For more of my recipes and content, find me on Facebook, Pinterest, Instagram, Foodgawker, Bloglovin', and Google +! And see some of my posts featured on One Green Planet!