It's officially peach season, and you know what that means.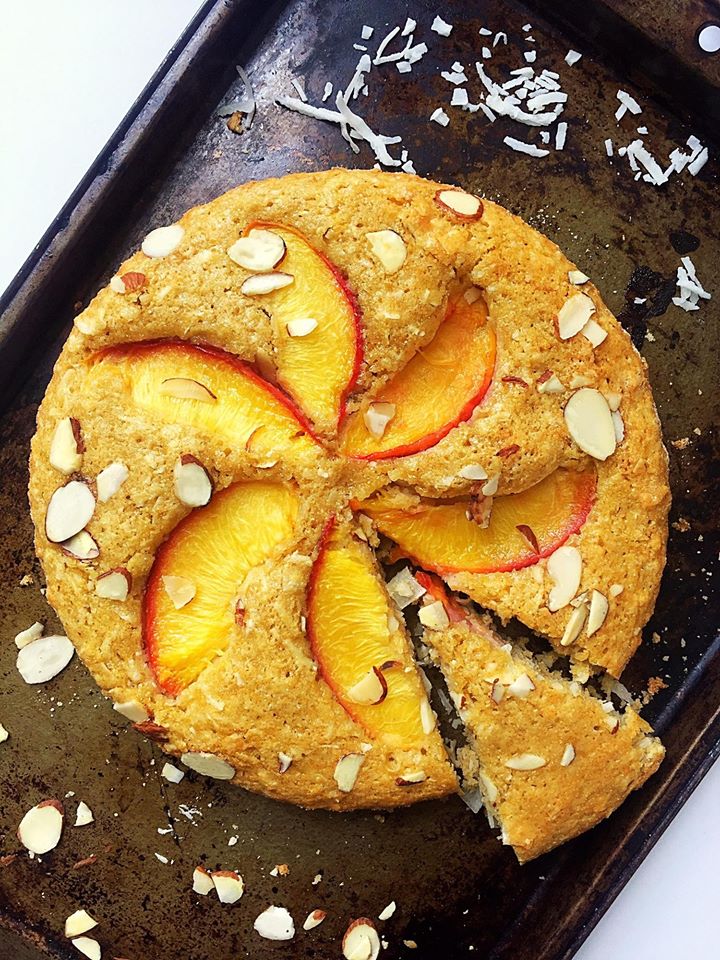 (It means that you're going to see a lot of peaches around here)
I am such a fan of summer food. It's light, it's healthy, it's fresh… but sometimes I get so caught up in the no-bake/zucchini-everything/salad-fest that I don't really think outside the box.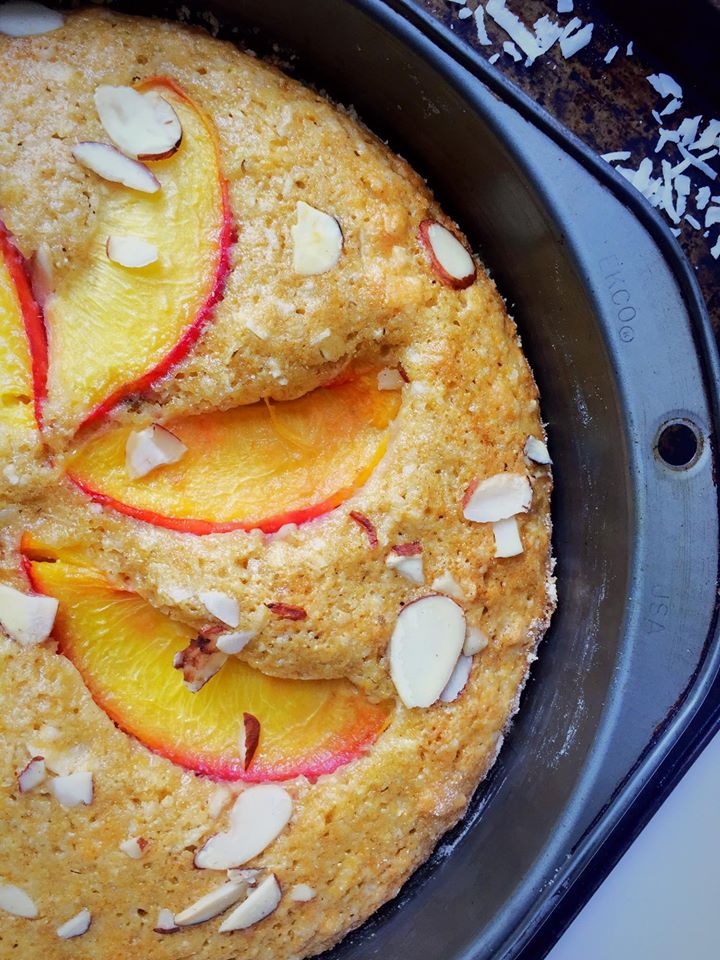 I very rarely turn on the oven to bake when it's hot out. I mean, what's the point when there are dozens of delicious no-bake recipes out there? It just seems silly.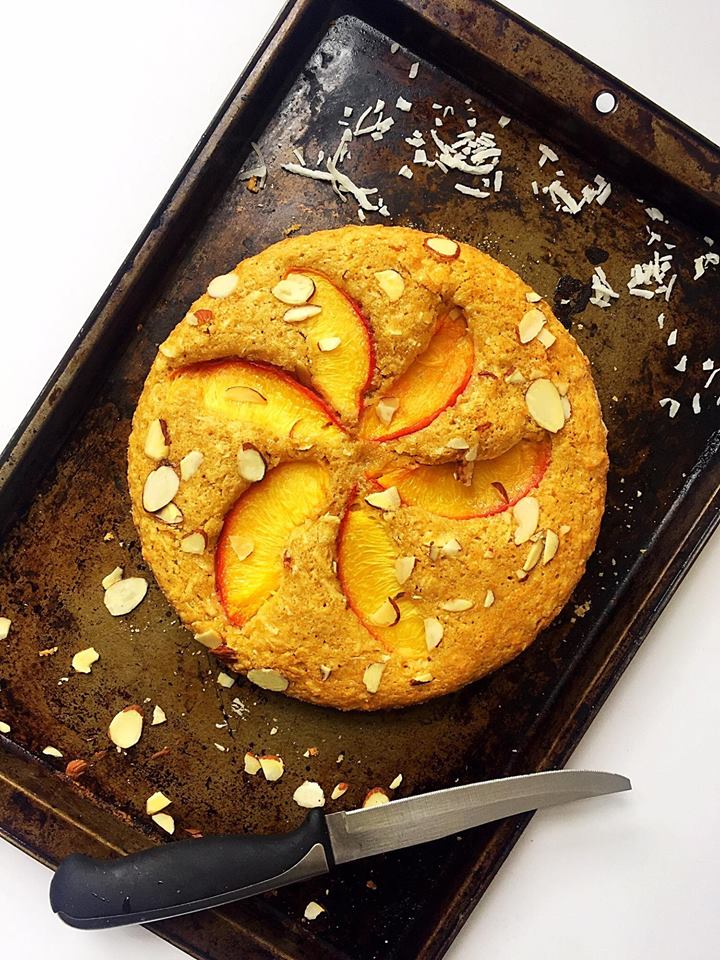 But in the summertime, you get delicious seasonal treats like peaches, nectarines, rainier cherries, and mangos. And since I'm so busy eating them raw while making dozens of no-bake treats, I sometimes forget that I am actually allowed to bake with summer fruit.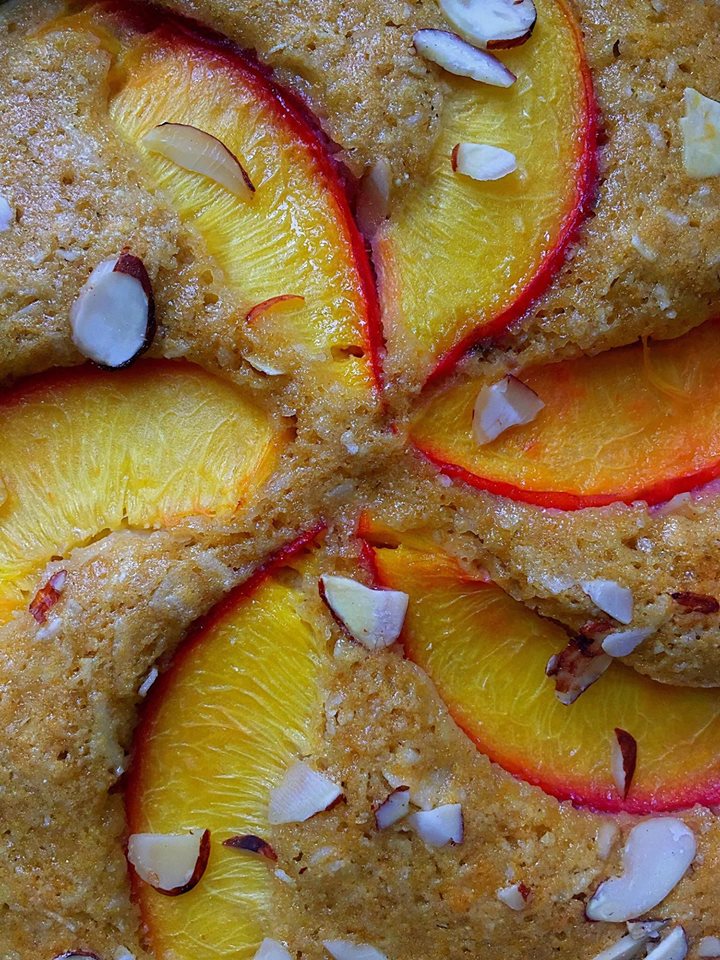 And summer fruit baking has yielded some of my favorite recipes on this blog, like my vegan peach galette with coconut pastry. This year, I decided to bring the peach and coconut combo back with this coconut, peach, and almond tea cake.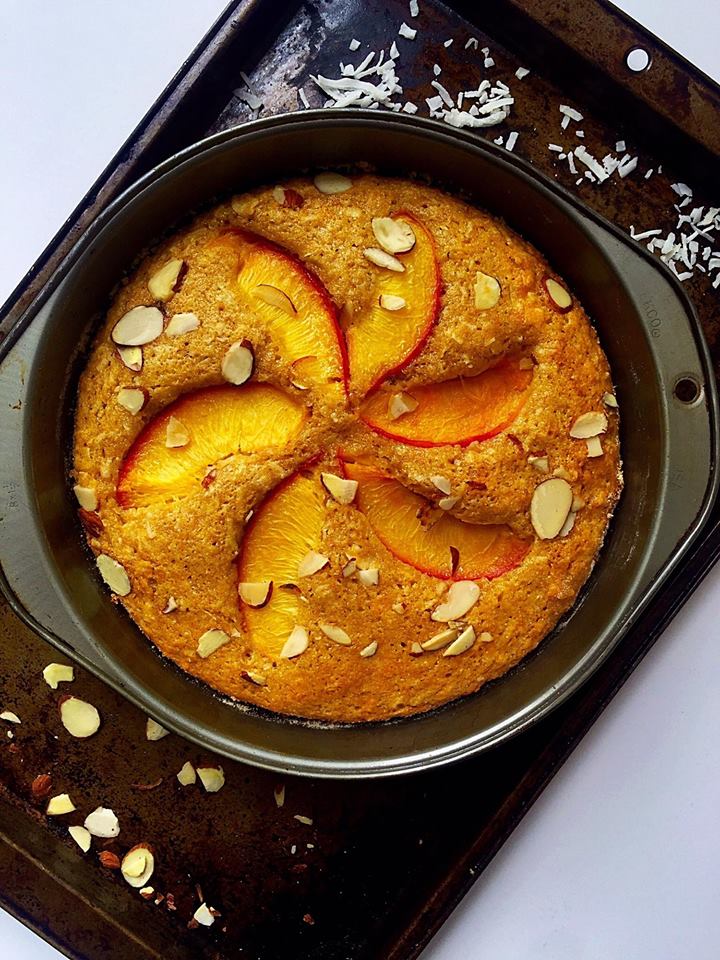 Not too sweet but packed with coconut, this cake is a delicious and seasonal way to incorporate some summer fruit into your baking!
Coconut Peach Almond Tea Cake
Cuisine:
Author:
Prep time:
Cook time:
Total time:
Ingredients
3/4 cup flour
1/2 tsp baking soda
1/4 tsp baking powder
1/2 tsp salt
1/2 cup sugar
1/2 cup unsweetened flaked coconut
1 tbsp olive oil
1 large egg
1 tsp almond extract
1/2 tsp vanilla extract
1/3 cup unsweetened almond milk
Instructions
Preheat oven to 350°F and grease and flour a 8 or 9-inch cake pan.
Combine sugar, coconut, olive oil, egg, almond and vanilla extracts, and almond milk in a large mixing bowl with a whisk.
Using a rubber spatula or wooden spoon, incorporate flour, baking soda and powder, and salt.
Mix well to combine and transfer to prepared pan.
Top with one sliced peach and sliced almonds. Bake in preheated oven for 25-30 minutes.
Cool on wire rack before serving.