My first memory of Japanese food involves udon.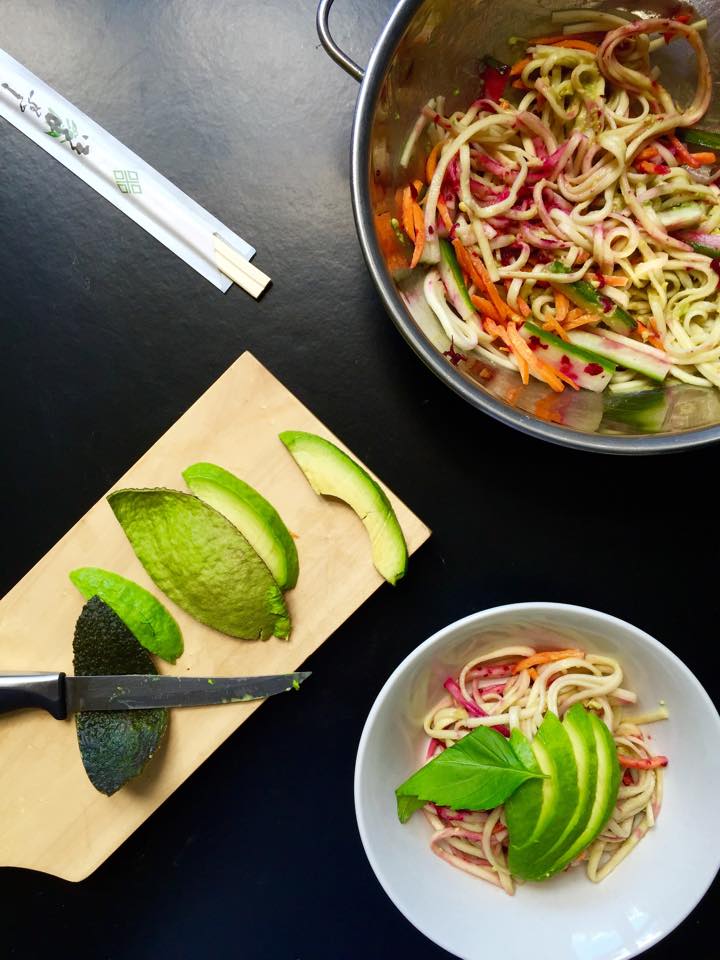 My dad used to take me to an Asian market/restaurant by our house that was surprisingly authentic. We would split a vegetable croquette (Think potatoes and vegetables, deep fried. I know) and each get a noodle dish. He would always get soba noodle soup (buckwheat noodles), and for some reason, I'd get zaru udon.
Zaru udon, while delicious, literally consists of plain udon noodles with a scallions, seaweed, and delicious soy sauce-like dipping/dressing sauce.
It's extremely simple and definitely one of the Japanese versions of buttered spaghetti– perfect kid food.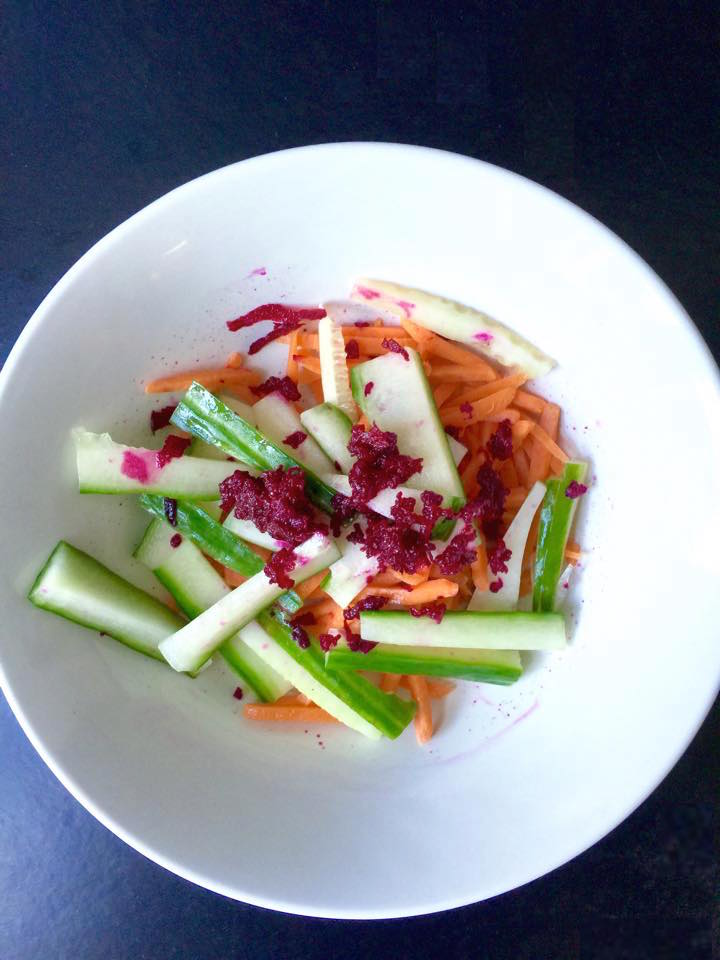 We would then get veggie sushi to go (or if we were particularly hungry, as a third course). The market has long since closed, but it definitely left some lasting marks on my life.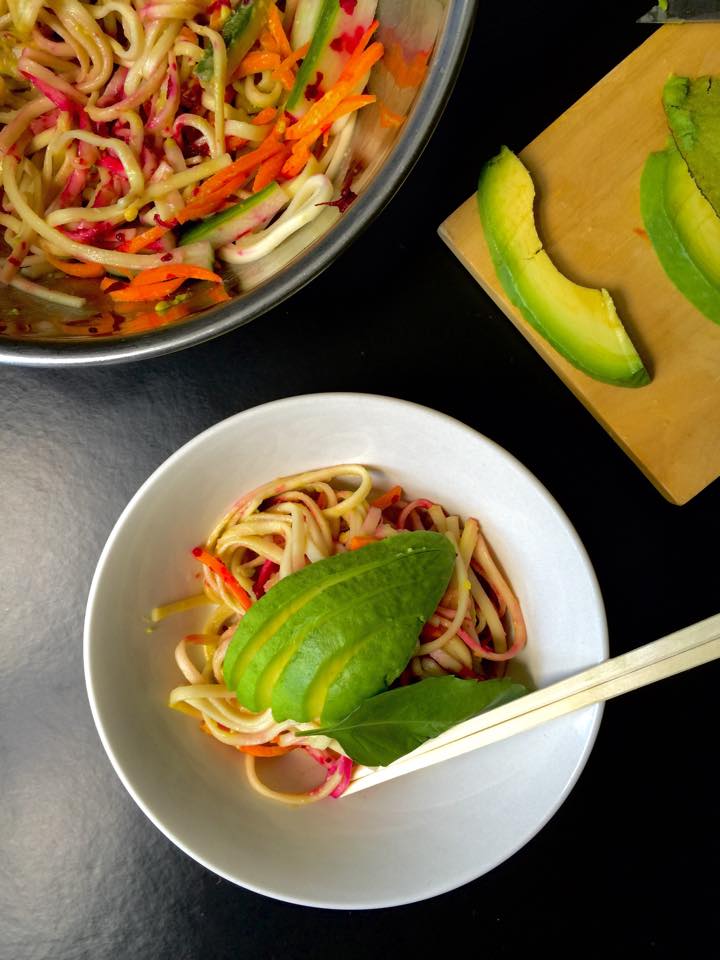 1) Sushi is my favorite food. Yeah, I'm a vegan. And veggie sushi is where it's at, people. Something about avocado, sushi rice, nori, soy sauce, wasabi, and pickled ginger just does it for me.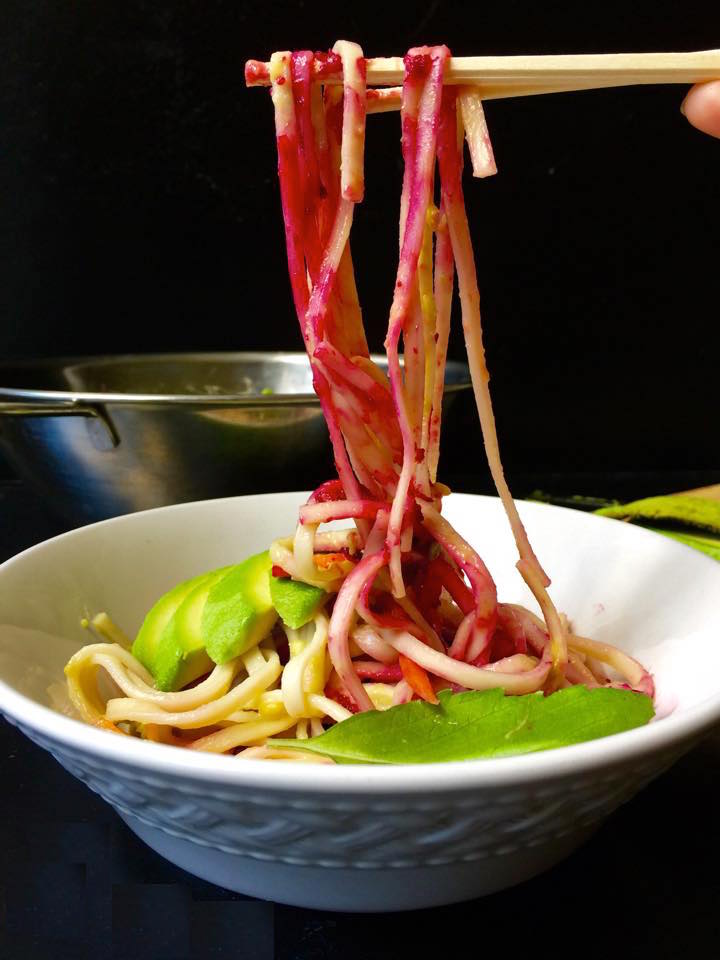 2) My dad and I have maintained our noodle preferences throughout the years. He is a soba fan for life, and I love me some udon.
Hence this salad.
This salad is sort of the grownup version of what I used to love. Still simple, this udon salad is chilled, topped with carrots, shredded beets, and cucumber, and dressed with a creamy avocado wasabi dressing.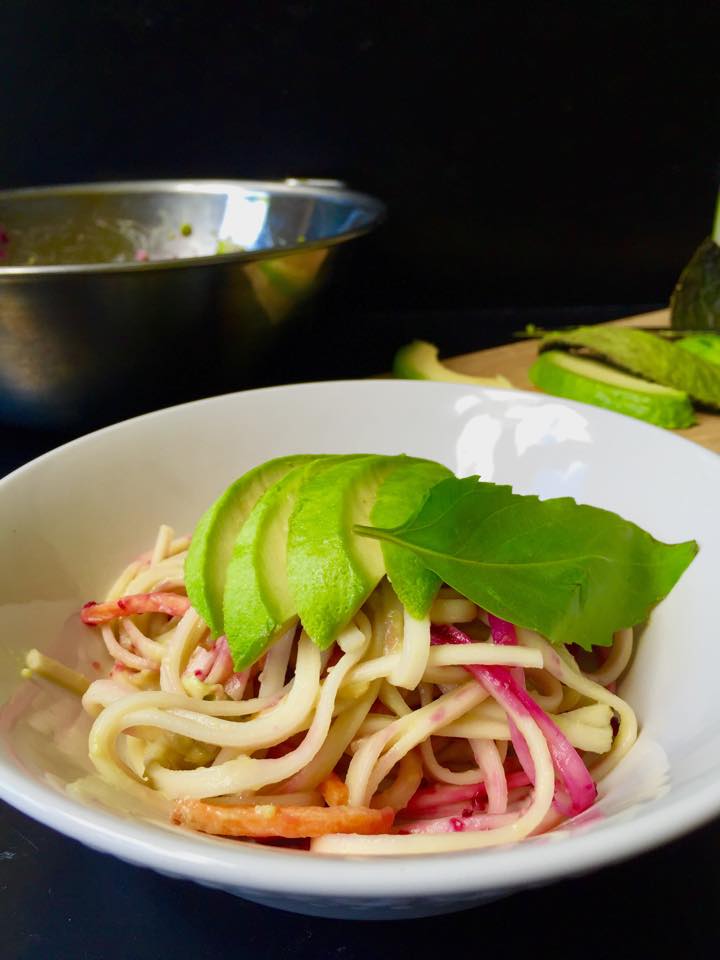 It's pretty, light, and takes less than half an hour to make- so make it!

Chilled Udon Noodle Salad with Avocado Wasabi Dressing
Recipe type:
Lunch, Dinner
Prep time:
Cook time:
Total time:
This light and fresh chilled udon noodle salad combines cooling cucumber, beets, and carrots and is topped with a creamy and flavorful avocado and wasabi dressing!
Ingredients
Salad
7 oz dry udon noodles
½ cup shredded carrots
1-2 tbsp shredded raw beet (about half a bulb)
¼ cup diced cucumber
½ avocado
Dressing
½ avocado
1 tsp wasabi paste
½ tsp soy sauce
¼ tsp grated fresh ginger
Instructions
Cook udon noodles in salted water until tender.
Drain and rinse in cold water until cool. Transfer to a large bowl.
Add carrots, beet, and cucumber and toss.
For dressing, combine ingredients in a food processor until smooth. Top noodles with dressing and toss to combine.
Top each bowl with remaining avocado, sliced.