Wow, seriously, could this title be longer?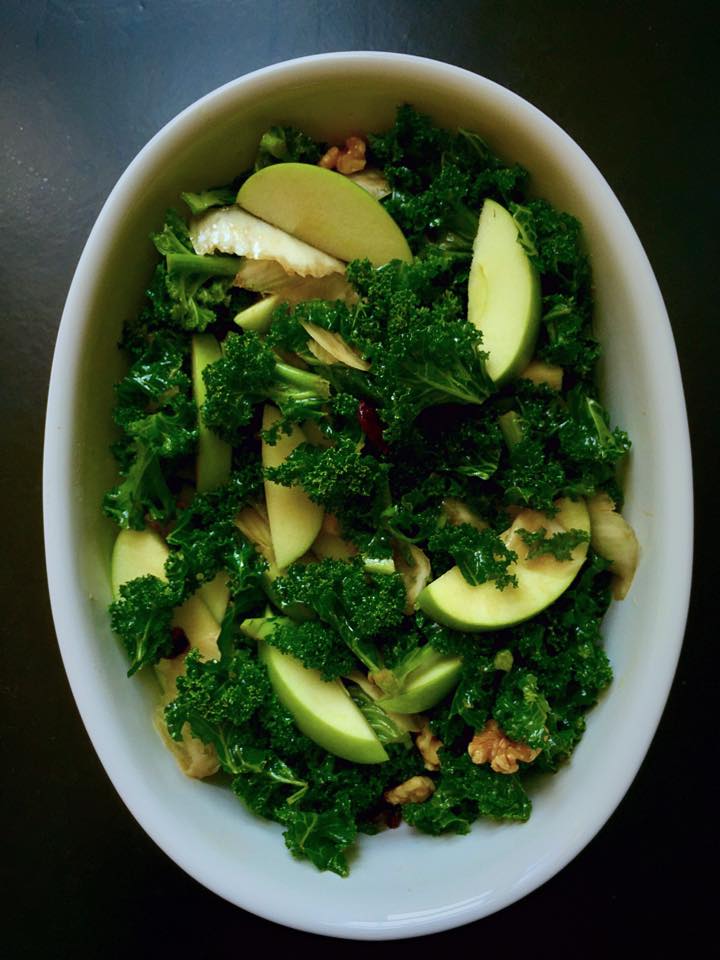 I've never quite named a salad on this blog so obnoxiously, but it's totally worth it, because every component of this salad makes it so good. 
You gotta give each ingredient its 15 minutes of fame, you know?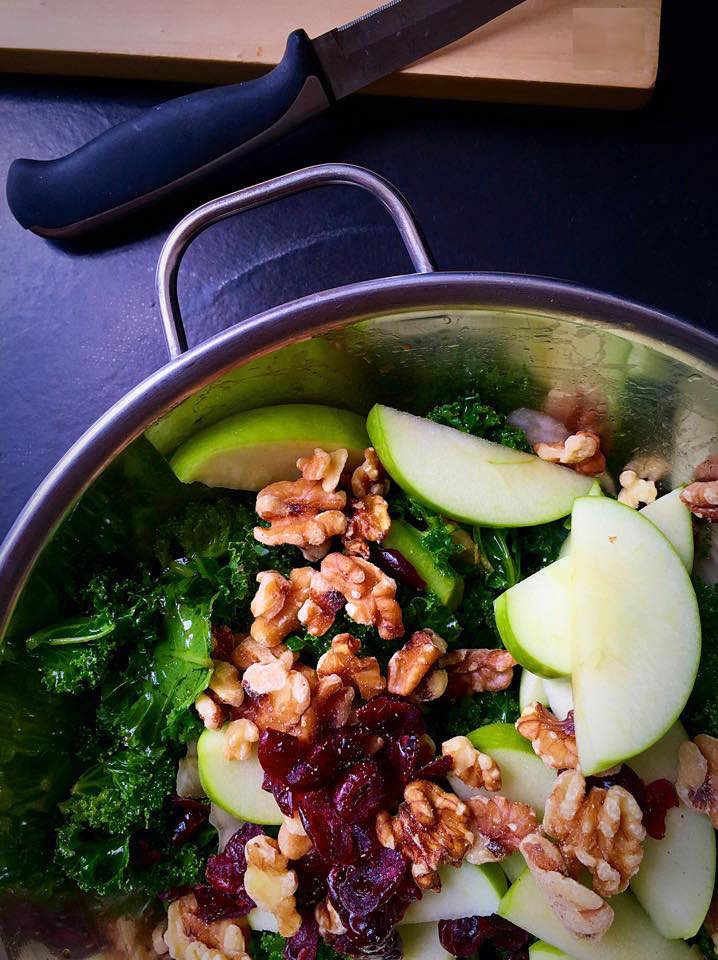 This salad is a kale base- something most people dislike on principle. This includes my parents. But I've heard that this salad was so good, that now my dad won't eat other kale salads, because the bar has been raised. So there's a testimonial for ya.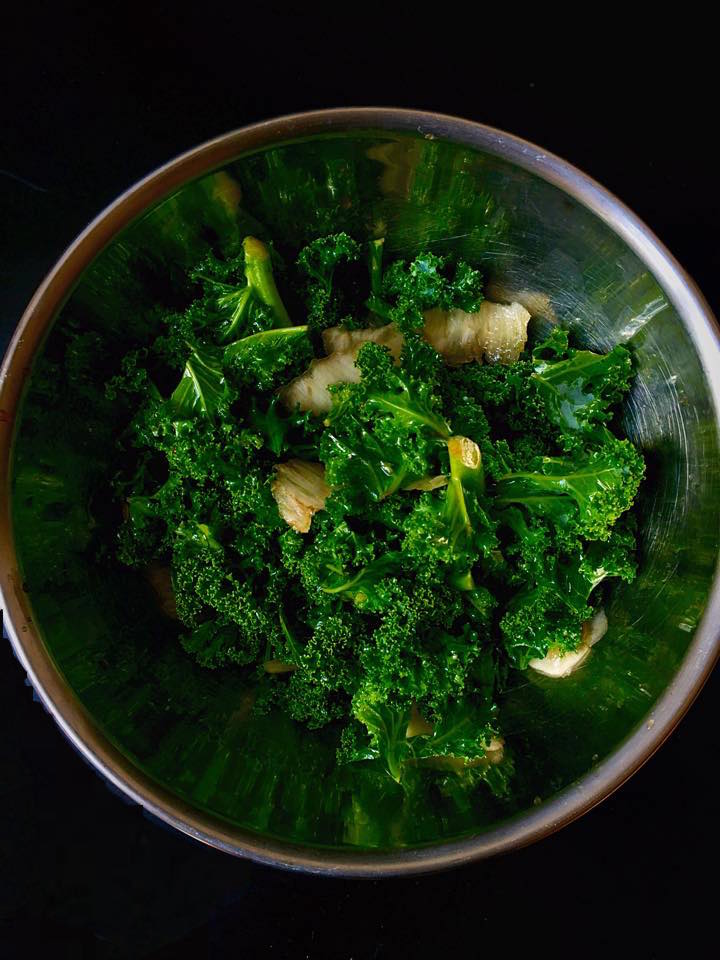 The kale is marinated in a simple balsamic dressing to soften it up and then tossed with tart green apples, acidic fennel, sweet cranberries, and crunchy walnuts. Basically all your fall staples in a bowl.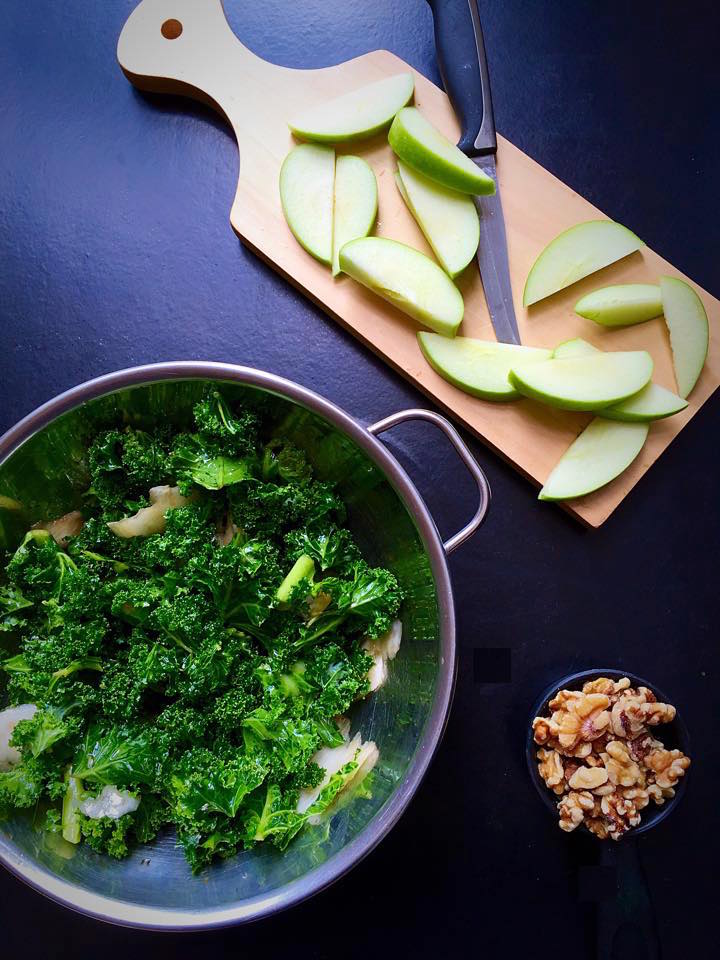 Now if when you make this salad, make sure your apples are awesome ones. Super crisp, juicy, and full of flavor. Like, go pick apples and make this salad, because they are the star of the dish.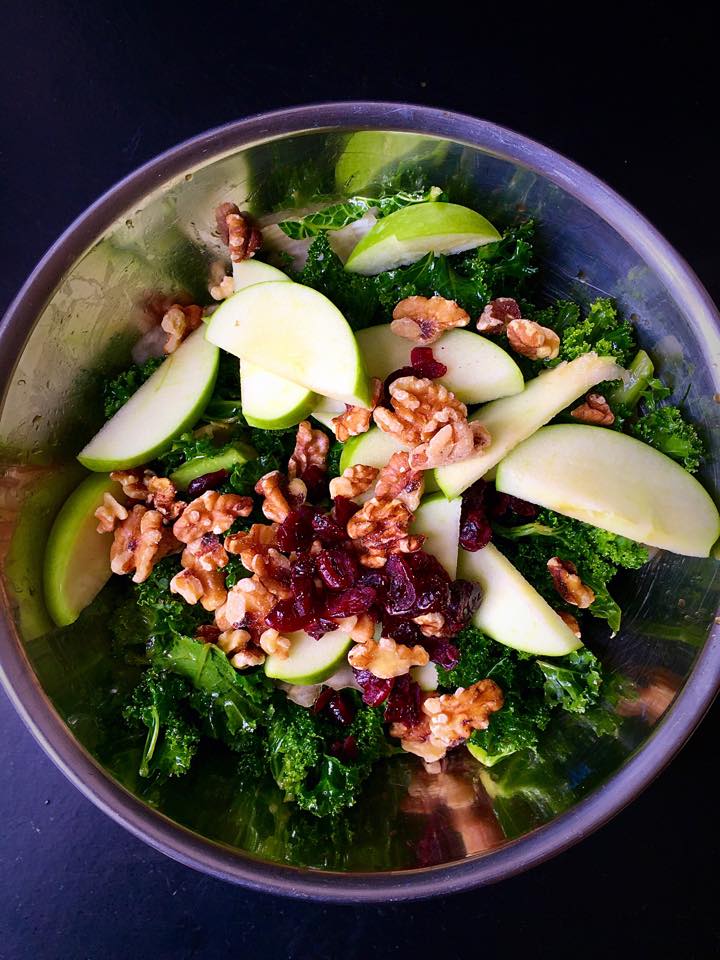 Some people call this time of year late summer, but for me it's firmly fall. Even if my dorm with no AC is kinda killer right now. It's fall, okay?!?! It's September.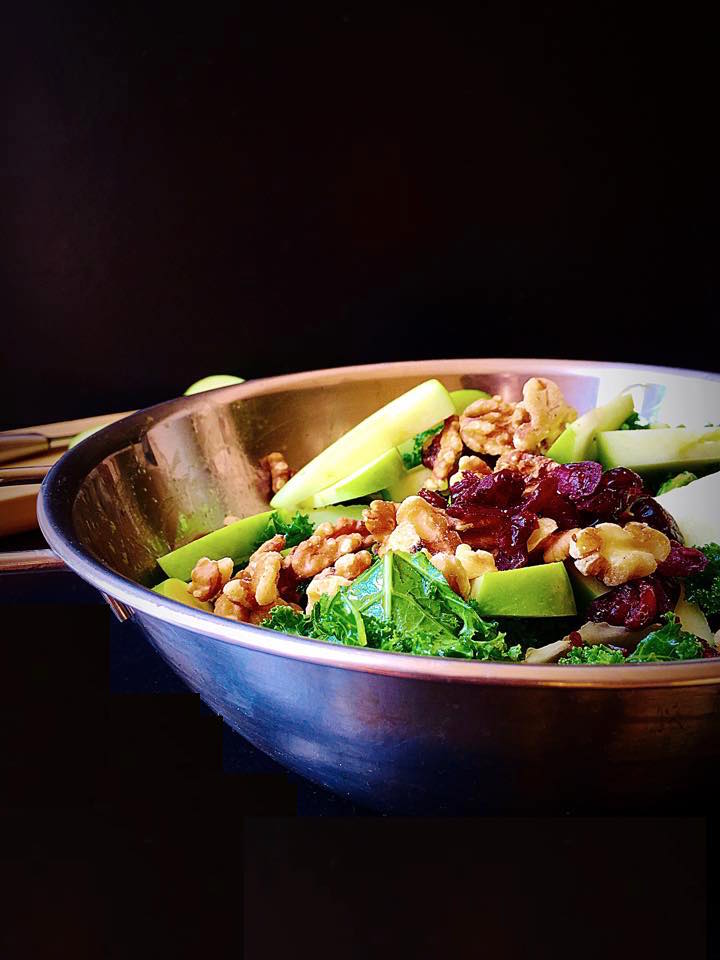 But if you're experiencing some seasonal confusion, this salad is totally the perfect in between: light enough for an end of summer meal, but still celebrating the produce of fall. Enjoy! xx

Autumn Kale Salad with Tart Green Apples, Shaved Fennel, and Balsamic
Recipe type:
Lunch, Dinner, Side, Appetizer
This kale salad combines acidic apples, balsamic vinegar, and fennel with sweet cranberries and mellow walnuts for a healthy and flavorful fall meal!
Ingredients
Salad
4 cups chopped kale, rinsed thoroughly
½ cup shaved fennel bulb
1 green apple, sliced
½ cup walnut halves or pieces
¼ cup dried cranberries
Balsamic Dressing
juice of one large lemon
¼ cup balsamic vinegar
¼ to ⅓ cup olive oil
Instructions
Using a large knife, chop your kale into even smaller pieces and place into a large bowl with fennel.
Combine all dressing ingredients together and pour over kale and fennel.
Using your hands or a fork, massage kale salad and set aside for 5-10 minutes while you prep your other ingredients.
Add apple, walnuts, and cranberries and toss gently.
Transfer salad to serving bowl; you will have some balsamic dressing in the original bowl, do not transfer this.
Serve!