Hi it's been a while!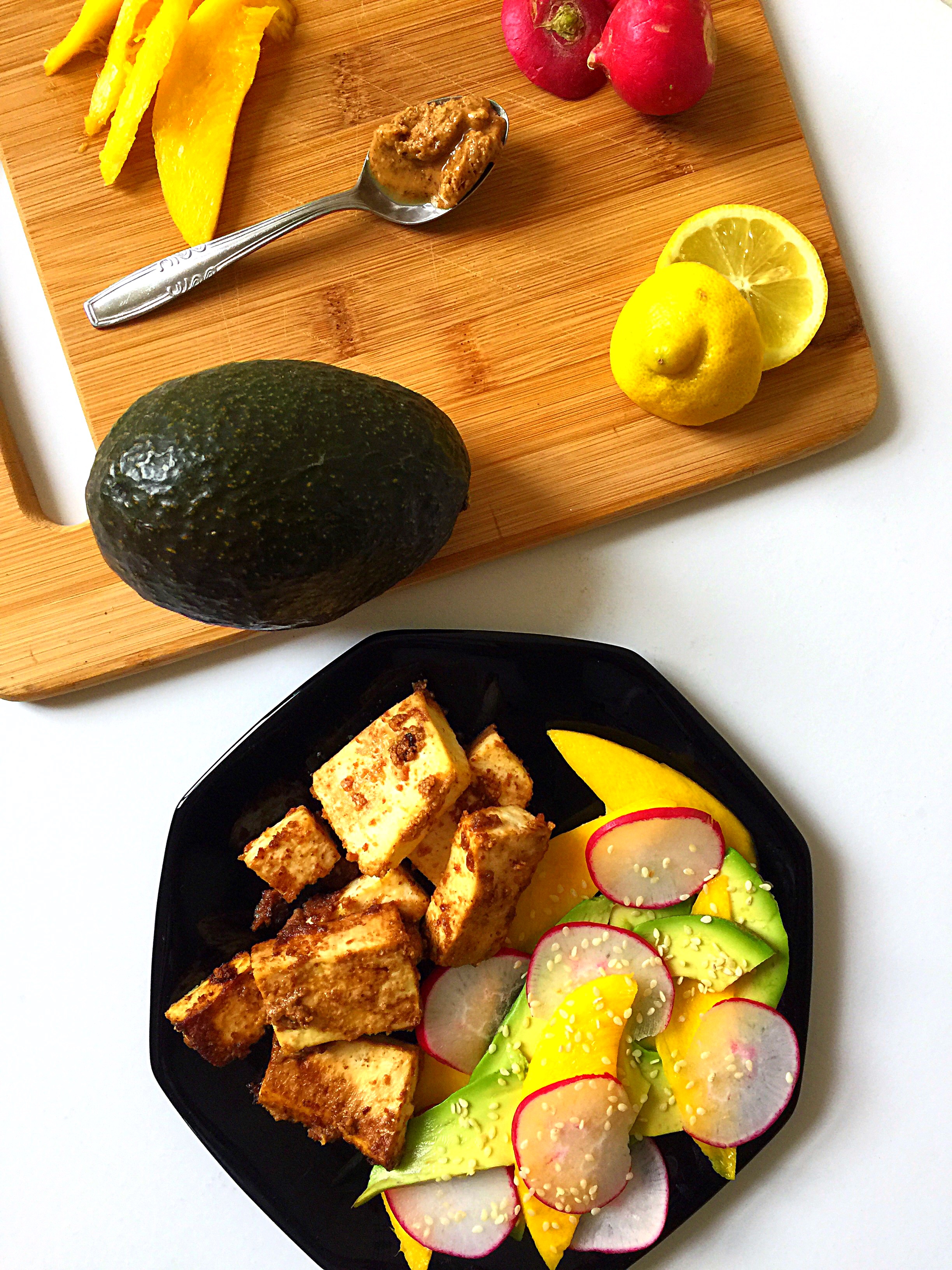 A whole month, to be exact. But now I'm home and school is over (and I jus started my full time, unpaid internship, but let's not discuss that it'll all be fine) so I am BACK with a vengeance.
This recipe is ridiculously pretty on a plate, while also being super healthy and very summery. This low-carb recipe combines almond butter roasted tofu wth a fresh mango salad.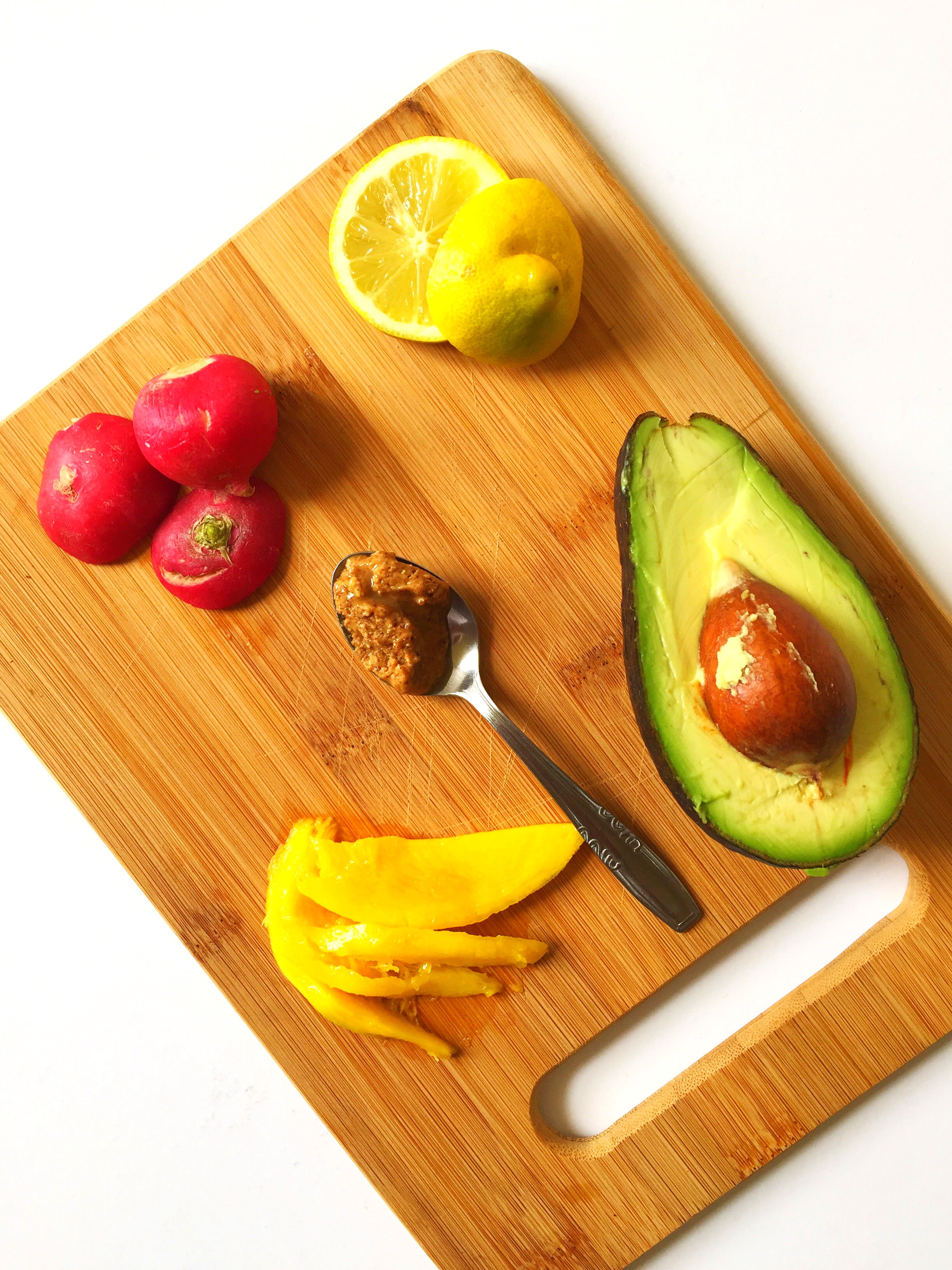 Even if you don't like mixing your sweet and savory, I'm certain you'll love this recipe. I typically hate sweet and savory flavors, but something about mango (and most nut butters) works so well in savory dishes- you've gotta give it a go!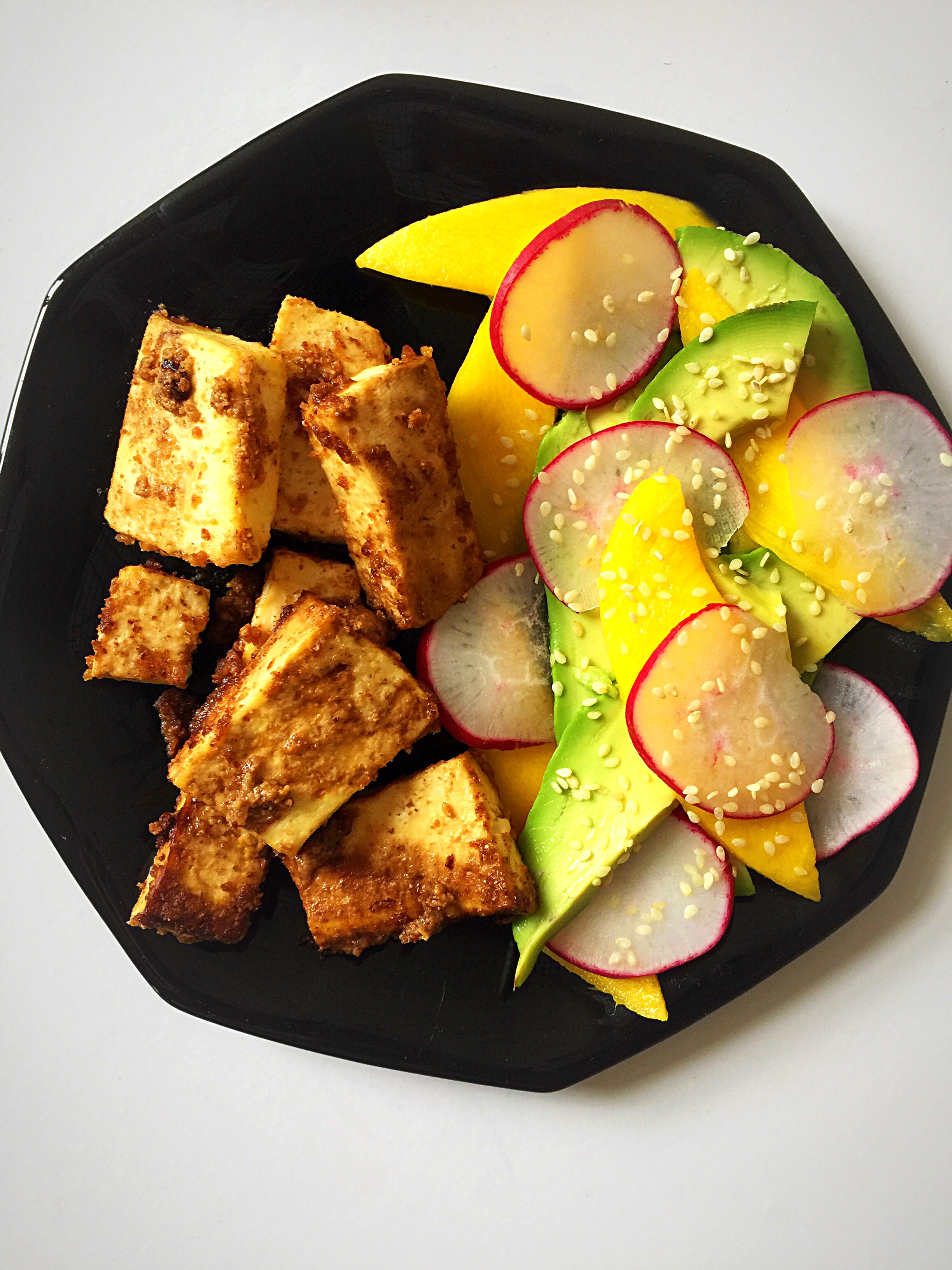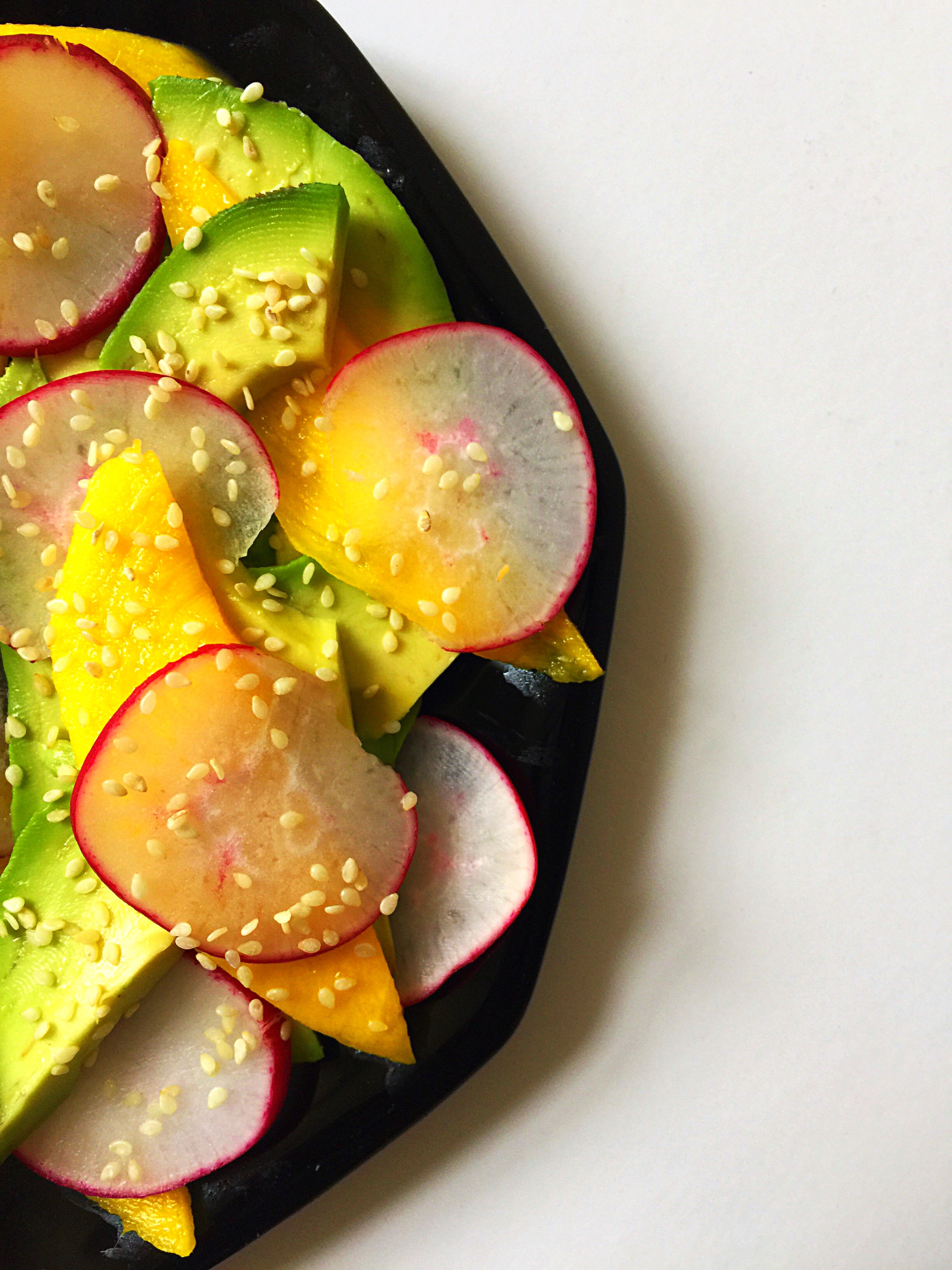 Almond Butter Roasted Tofu with Mango Avocado Salad
Recipe type:
Lunch, Dinner
Prep time:
Cook time:
Total time:
This easy and low-carb meal for two combines creamy almond butter, soy sauce, and extra firm tofu with a fresh mango avocado salad.
Ingredients
Tofu
7 oz extra firm tofu, cubed
2 tbsp nut butter
1 tbsp avocado oil
2 tbsp soy sauce, divided
Salad
1 tsp toasted sesame seeds
¼ of a mango, thinly sliced
2 radishes, thinly sliced
Juice of half a lime
½ an avocado
Instructions
Preheat oven to 350°F and line a baking sheet with parchment paper.
Warm the almond butter in a saucepan over low heat until liquid. Add avocado oil and 1 tbsp soy sauce and whisk until well combined.
Toss with cubed tofu and bake on prepared pan in preheated oven for 15 minutes.
After 15 minutes, toss tofu with a spatula and drizzle tofu with remaining 1 tbsp soy sauce and turn oven up to 425°F. Bake for 5-10 more minutes, until sizzling.
Remove from oven and set aside on a wire rack.
Meanwhile, arrange sliced radishes, mango, and avocado on each plate and sprinkle with lime juice and toasted sesame seeds.
Transfer half of tofu to each plate and serve!