Sometimes, you want pasta without tomato all over it.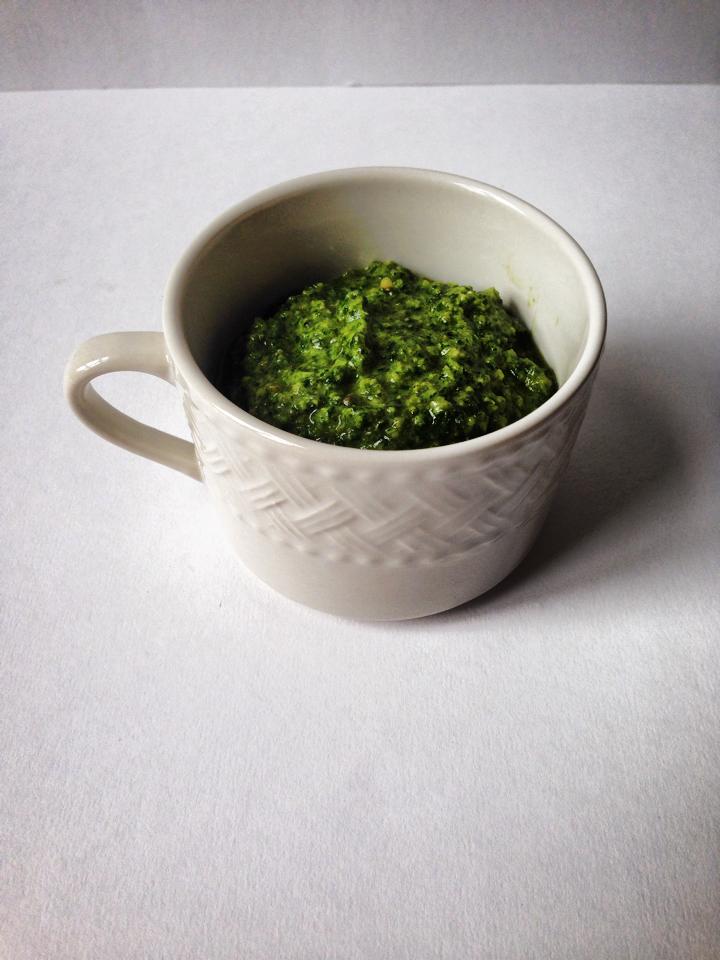 Am I the only one who feels like this? There are days when I want my big bowl of carbs, but I want tomatoes to stay the hell away from it
For most, the next best option after tomato-based sauces is macaroni and cheese. But for vegans, easy and quick dairy-free mac and cheese can be hard to whip up when the craving hits. (But there are options!)
This is where pesto comes in.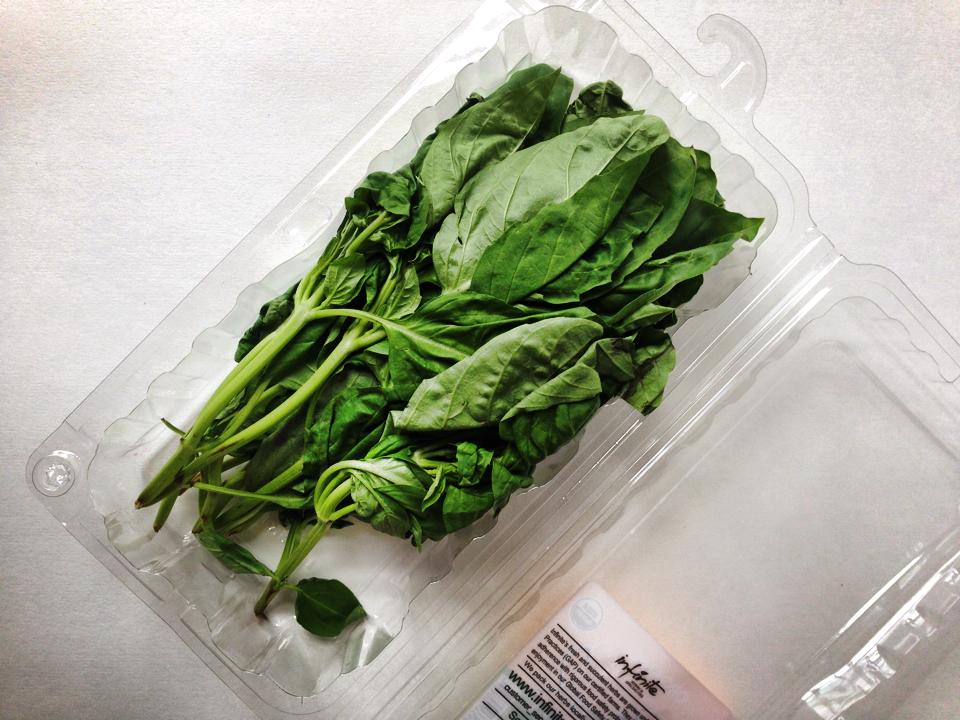 Pesto is great for several reasons. For one, it's comforting, light, and satisfying, while being surprisingly healthy and quick to make. Wait… was that more than just one reason? Still, the list goes on. Pesto is different than pomodoro, arrabiata, rosa, puttanesca, or other tomato sauces. It's super customizable (although my favorite will always be the classic basil and pine nut combination). And it's always delicious.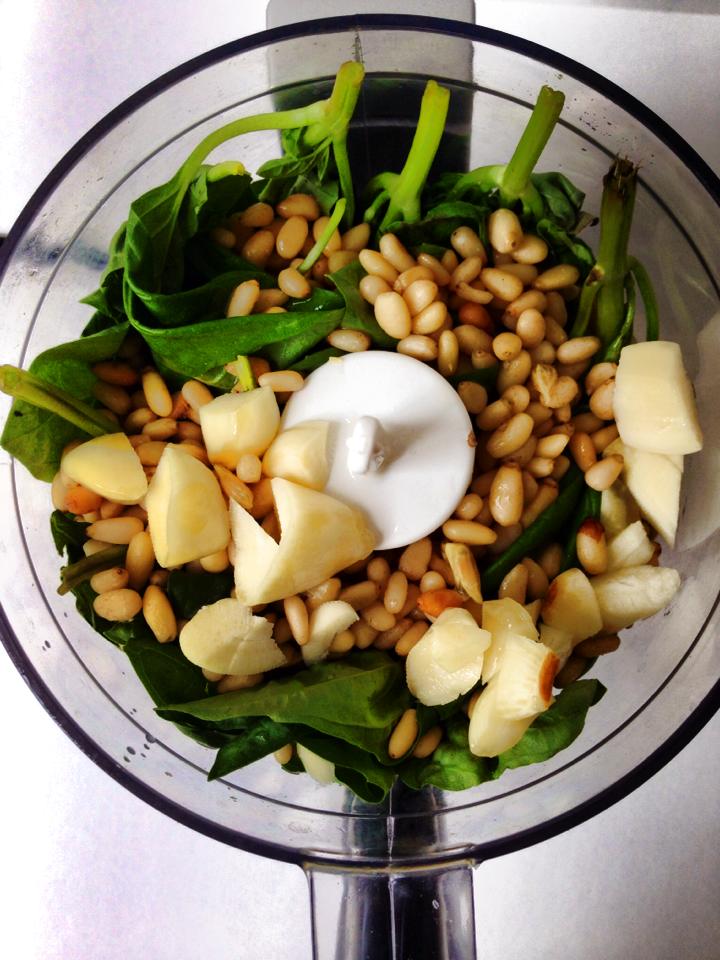 Unfortunately for vegans, most store-packaged pesto is made with parmesan or other cheese. Luckily, it's almost as easy to make at home as it is to buy.
Packing a punch with garlic and lemon, this simple dairy-free pesto doesn't lack any flavor. Although I've gone for basil and pine nuts, you can try spinach in place of basil, and almonds, walnuts, or even cashews in place of pine nuts. Each modification lends a special twist to the classic sauce.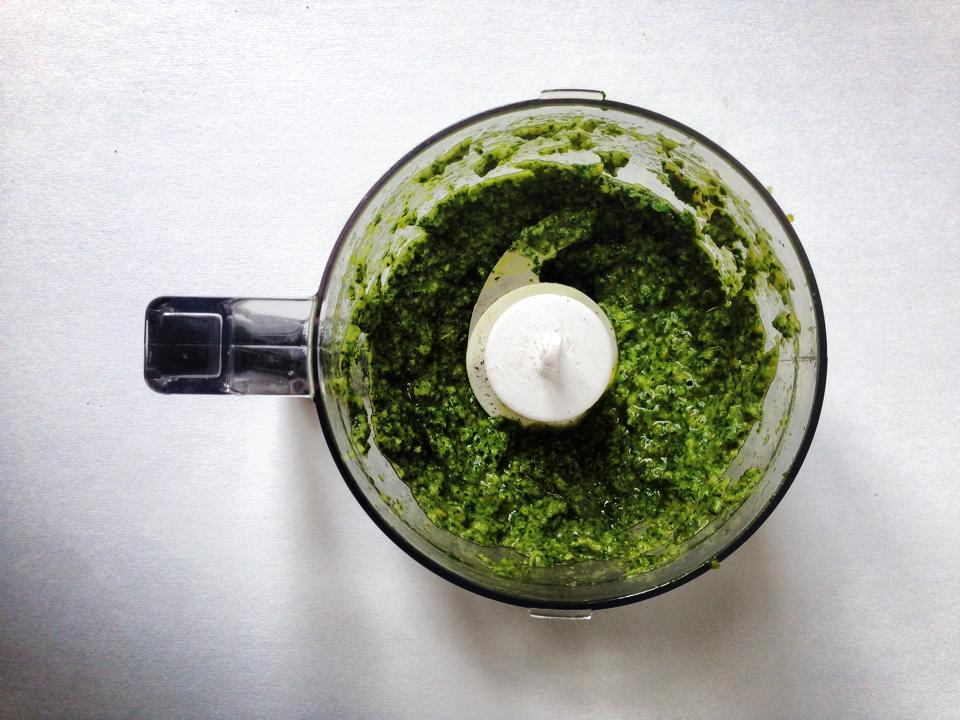 Pesto can go on anything- sandwiches, salads, dressings, soups, and of course pasta. Come back next week to see a fun way to add pesto to a summer picnic classic, just in time for the 4th of July!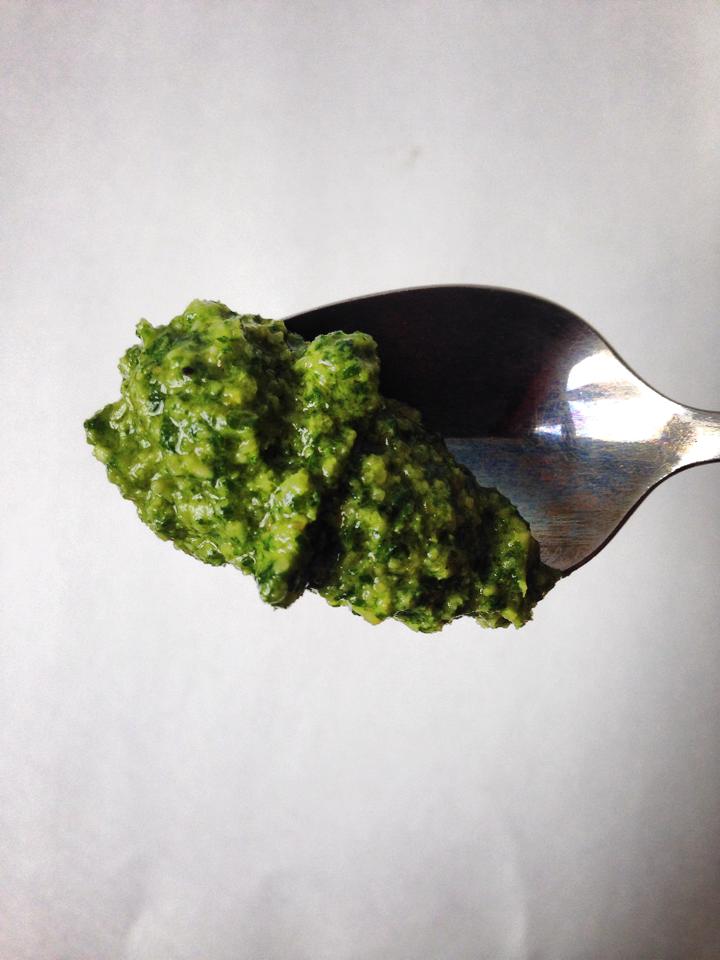 Bright green and vibrantly flavored, this pesto makes it feel like summer.
Enjoy!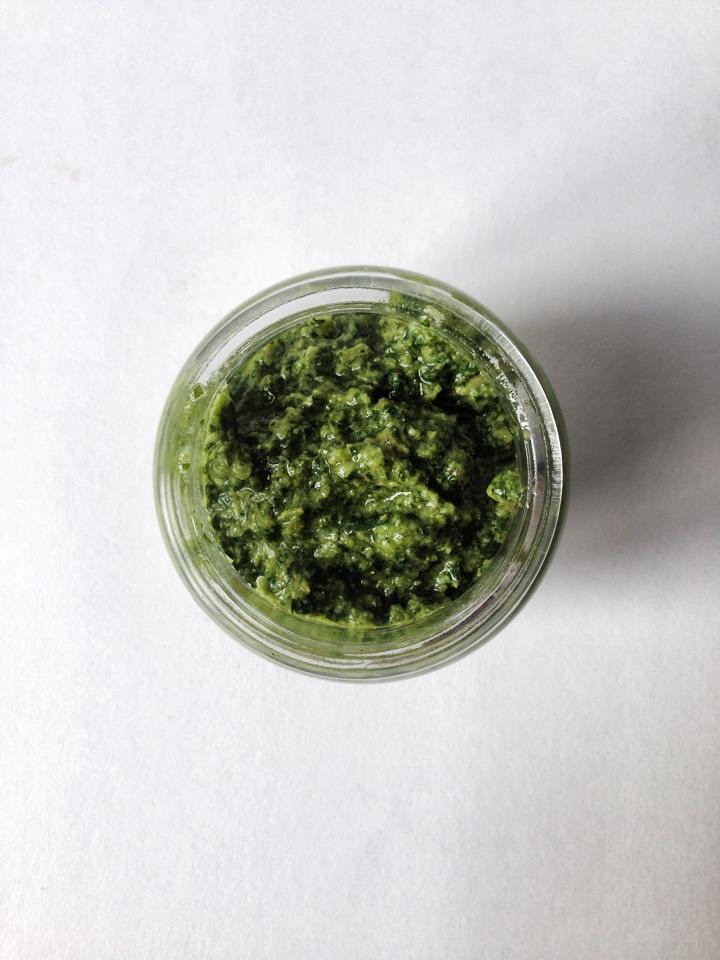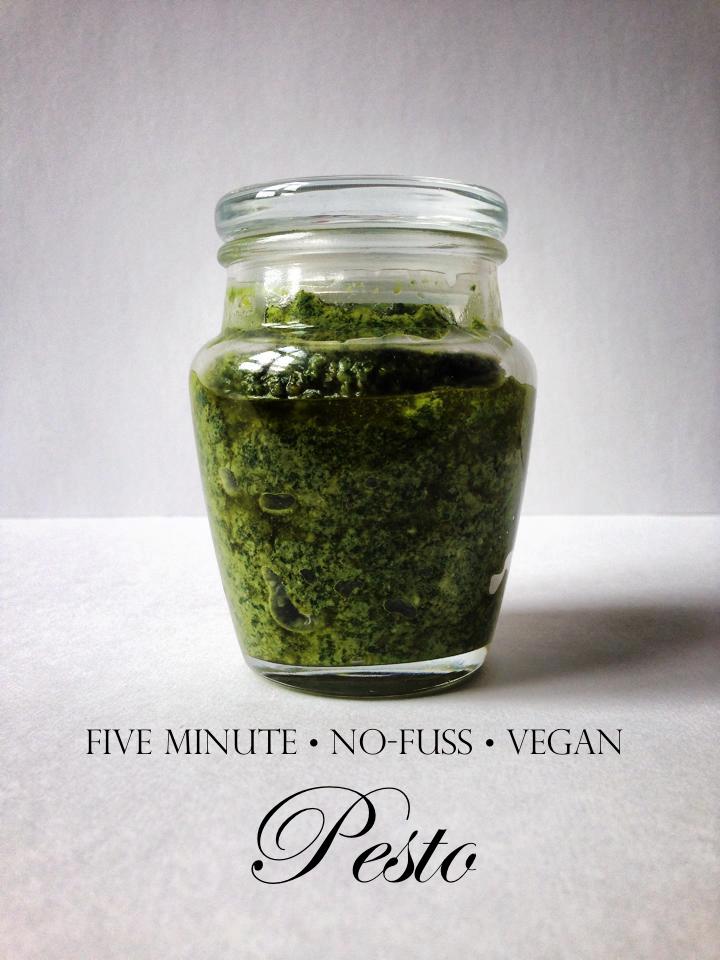 5-Minute, No-Fuss, Vegan Pesto
Recipe type:
Side Dish, Sauce, Lunch
A comforting, light, and satisfying sauce that is both healthy and easy to make. Pesto goes well on sandwiches, salads, dressings, soups, and of course pasta!
Ingredients
2 cups tightly packed basil, washed and trimmed
⅓ cup pine nuts
½ cup olive oil
3-4 cloves garlic, chopped
juice of half a lemon
salt and pepper to taste
Instructions
Combine basil, pine nuts, and garlic in a food processor and pulse until finely ground
Stream in olive oil and continue to pulse until smooth
Add salt, pepper, and lemon and pulse until well combined. Taste, and re-season if necessary.
Notes
• You can use garlic salt, lemon pepper, or any other flavored spices that you wish
• If you don't have pine nuts, you can sub walnuts or even almonds
• If your food processor doesn't have a stream feature for liquids, add olive oil in two installments
*Adaped from
Food52