Hi, I'm Medha, and I've lasted twelve days of my resolutions so far.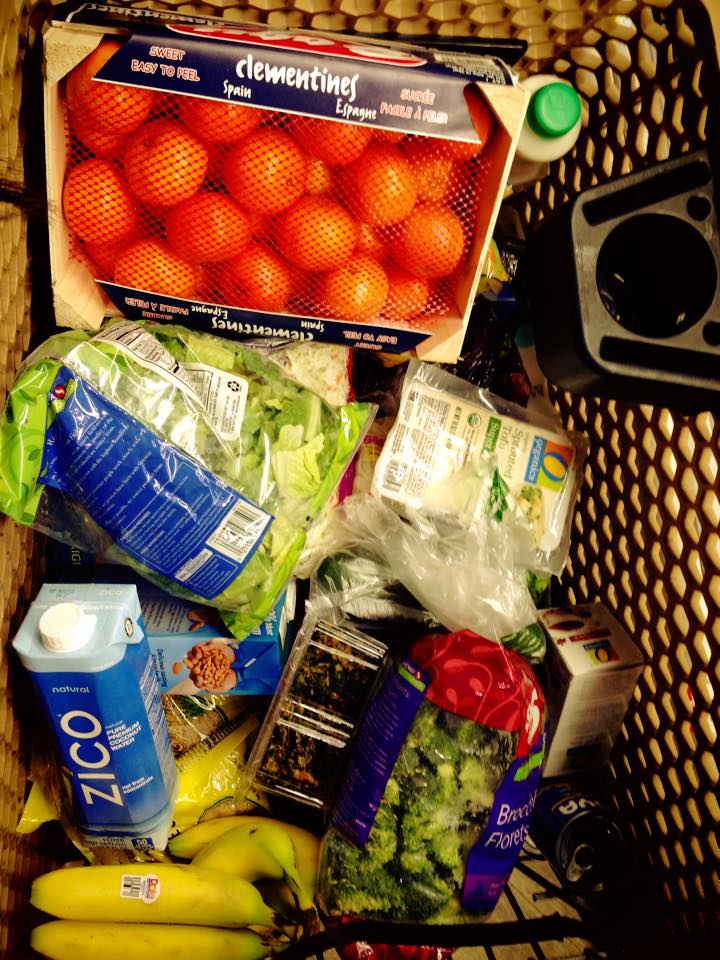 I feel like I deserve some kind of enormous trophy or medal, because this is definitely the longest I've lasted.
Now I'm the farthest thing from a personal trainer or nutritionist, but riding on the high of my successful and healthy week, I figured I'd share a few things I've learned so far and a couple links you might enjoy.
Just get moving: Regardless of whether you spend 5 or 15 or 45 minutes exercising, that time spent is much better than sitting idly. A lot of times I try to talk myself out of working out at all, but I have definitely found that even going to the gym or just starting a couple reps of an exercise gets my blood pumping and motivates me to keep going! (aka: getting started is the hardest part!)
Don't do 'the thing': What's 'the thing'? For me, it's when I convince myself I don't need a snack or another dessert, and resolve to have a day of perfect eating. Ultimately, ignoring the craving leads to me eating way too many cookies or otherwise chowing down on something unnecessary, that could easily be replaced with a healthy snack, like some fruit. Whatever your habit is, try to identify it and I bet it'll make a surprisingly big difference in your routine.
Make a daily schedule: This may not work for everyone, but for the hyper-organized like me, making a timetable-esque schedule of my day keeps me on track. By listing everything I need to accomplish, I never forget anything important and I don't spend too much or too little time on one activity. Plus, putting little check marks next to tasks I've completed makes me feel like I'm actually being productive.
Think about the why: When you're eating a salad or jogging and you start to feel discouraged, make sure you're doing it for the right reasons. Personally, thinking about getting fitter or more rested reminds me of my motivation and keeps me from making excuses.
Get inspired: I recently had a college application question that asked what my favorite source of inspiration was. I had a really tough time formulating an answer, because I'm constantly inspired by, well, everything. (And I don't necessarily think that's a bad thing!) It's really easy to get caught up in comparing yourself to others, but rather than mentally compete with them, it's much more fruitful to be inspired by them.
Anyway, those are my little tokens of seventeen-year old wisdom! Hopefully I'll be able to stick to them myself. In the meantime, here are some awesome links that I've been returning to over and over this month:
Have a great week and hope your 2015 is off to a great start!
xx